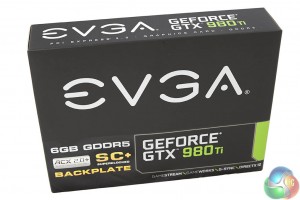 The EVGA GeForce GTX 980 Ti Superclocked+ ACX 2.0+ ships in a plain looking box, with sadly no picture of the card visible on the front. Plenty of information however.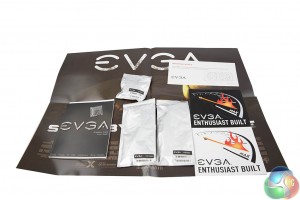 The bundle is extensive. A big EVGA poster for the wall, literature on the product, video/ power converter cables and a lovely branded badge for the case.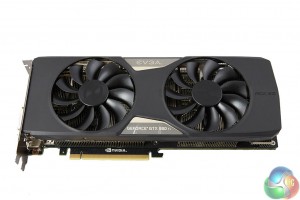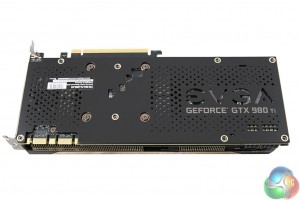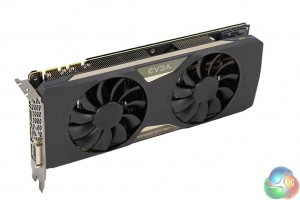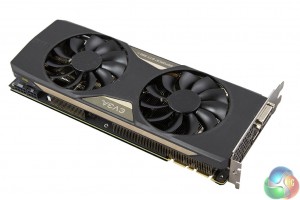 Immediate impressions are positive. This is a heavy dual slot card and unlike the reference card, it ships with a hefty backplate which will help reduce hotspots and also protect sensitive PCB circuitry. We will test this later in the review with our Thermal Imaging Camera.
The dual fan ACX 2.0+ cooler is substantial and is predominately black, with bronze/gold accenting. It measures 267mm meaning it will fit inside most normal sized enthusiast grade chassis. EVGA are using 8mm heatpipes and the fans incorporate double ball bearing to try and keep noise to a minimum. Both fans disable when temperatures drop below a specific point (around 60c).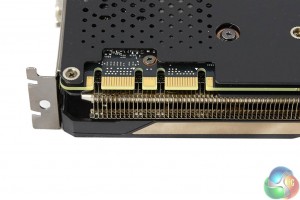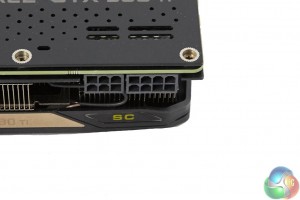 The GTX980Ti is SLi capable in 2, 3 and 4 way configurations. It takes power from a single 6 pin and 8 pin connector, same as the Titan X.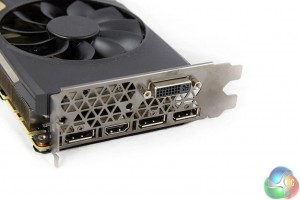 The EVGA GeForce GTX 980 Ti Superclocked+ ACX 2.0+ ships with a single DVI port, one HDMI 2.0 port (with HD audio and Blu-Ray 3D movie support), and three DisplayPorts. The move to predominately Displayport connectivity is inevitable and welcomed. If you wish, you can use all these ports at the same time for triple monitor gaming.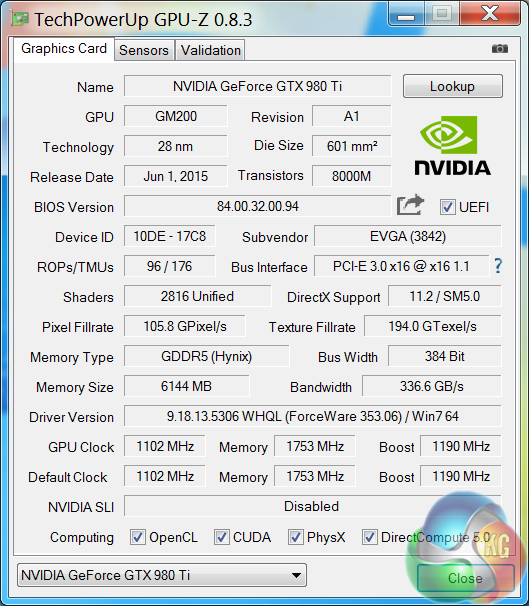 An overview of the hardware in the latest version of GPUz – as discussed on the previous page. This overclocked GM200 core runs at 1,102mhz (1,190mhz boost) and is built on the 28nm process. The GTX980 Ti has 96 ROPs, 176 Texture units (Titan X has 192 texture units) and 2,816 CUDA Cores (Titan X has 3,072 CUDA Cores). The 6GB of GDDR5 memory runs at 1753mhz (7Gbps effective) and is connected via a 384 bit memory interface. EVGA have not overclocked the GDDR5 memory, which is unusual.