I have been very impressed with Nvidia's GTX980Ti reference card. The EVGA GeForce GTX 980 Ti Superclocked+ ACX 2.0+ takes the class leading performance and pushes it to the next level. The ACX 2.0+ cooler is a very proficient implementation, reducing temperatures over Nvidia's reference design by 11c, while also lowering noise emissions. Always a good thing.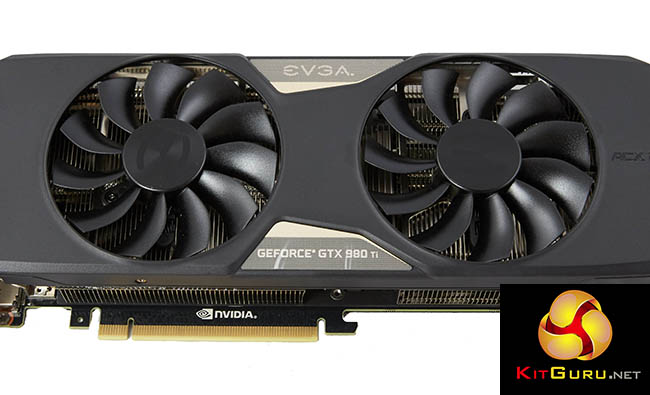 While some may argue, we do feel the GTX980Ti is overkill for 1080p or even 1440p gaming – the GTX980 is more than capable and will leave you enough money left over to get other goodies. If you want to game at 1600p or 4K then the more expensive GTX980Ti makes for a wise investment, especially when you factor in the extra 2GB of memory. Obviously if you are running a 120hz or 144hz monitor then this 'overkill' argument changes a little.
Ultra HD 4K still proves a challenge even for these high end boards, although the EVGA GeForce GTX 980 Ti Superclocked+ ACX 2.0+ will power most Direct X 11 titles at this resolution if you are willing to drop a few image quality settings, or are happy with 30-40 frames per second.
We know more serious gamers want a constant 60+frames per second and they will need to double the expense by opting for an SLI configuration. It will probably be the next generation of Nvidia graphics cards before a single GPU will be able to hold a constant 60+ frames per second at 4K with the highest image quality settings enabled.



You can buy from Overclockers UK from £599.99 inc vat HERE.

Discuss on our Facebook page, over HERE.
Pros:
noticeably faster than the GTX980Ti reference card.
built for 4K gaming.
quality backplate.
11c cooler than reference design.
another 12% of headroom from the core when manually tweaked.
no coil whine.
Cons:
Titan X is only £200 more expensive and has 12GB of GDDR5 memory.
GDDR5 memory isn't overclocked.
KitGuru says: The EVGA GTX980Ti Superclocked+ ACX 2.0+ is a monster graphics card and is a noticeable improvement on the reference Nvidia card. It is faster and runs much quieter without any hint of coil whine.