Grand Theft Auto V is an action-adventure game played from either a first-person or third-person view. Players complete missions—linear scenarios with set objectives—to progress through the story.
Outside of missions, players can freely roam the open world. Composed of the San Andreas open countryside area and the fictional city of Los Santos, the world of Grand Theft Auto V is much larger in area than earlier entries in the series.
The world may be fully explored from the beginning of the game without restrictions, although story progress unlocks more gameplay content. (Wikipedia).

We used high image quality settings – shown in the screenshots above with 4xMSAA enabled. 'Ignore Suggested Limits' was turned 'ON'. We found some intensive sections of the Grand Theft Auto 5 world and tested each card multiple times to confirm accuracy.


We do not use the built in benchmark as the results are not indicative of real world gaming situations. The results below are strictly worst case scenario.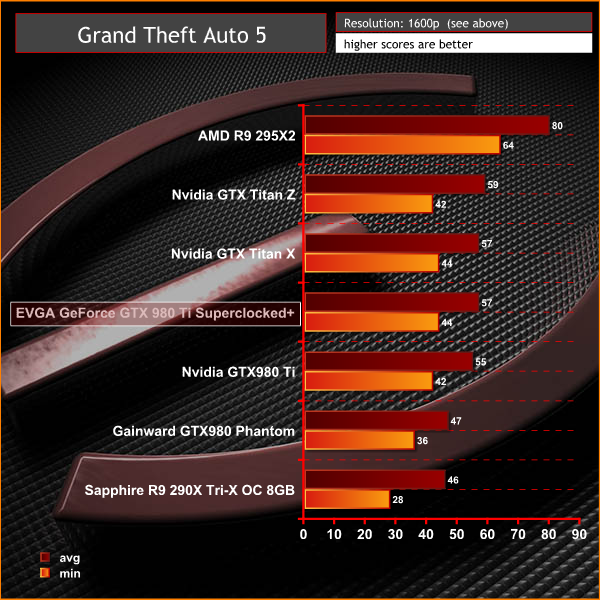 A great experience at 1600p, as we would expect. One of our favourite games this year, along with the Witcher 3.