Total War: ROME II Emperor Edition. Emperor Edition collects together all free content to date, which includes wide-ranging revisions, additions to game features and adds a brand new Campaign Pack expansion, 'Imperator Augustus'.
We test the game at 1080p with the image quality settings at the maximum – 'EXTREME'. Unless we drop image quality settings noticeably, this game needs more powerful hardware to run smoothly at 1440p.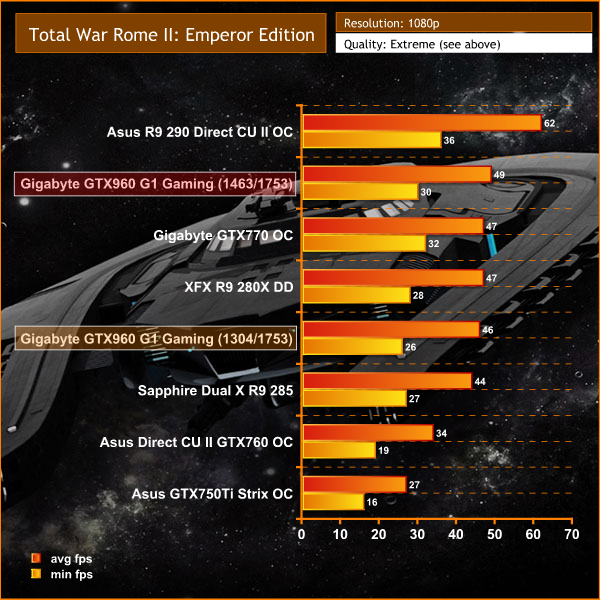 The Gigabyte GTX960 G1 Gaming runs well out of the box, although manually overclocking it to the limit does reap a little reward, improving minimum frame rates from 26 to 30.