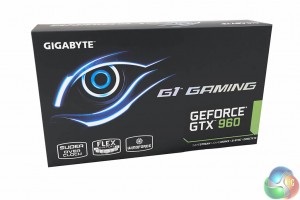 We have seen this artwork many times before – the neon style 'eye' makes an appearance again on the GTX960 G1 Gaming box.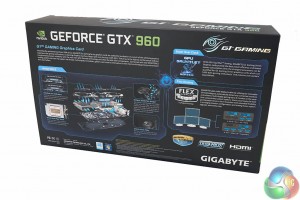 Gigabyte list a series of technical details on the back of the box.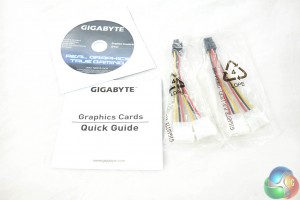 Inside the box are several power converter cables, a quick guide and a software disc.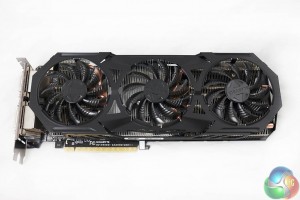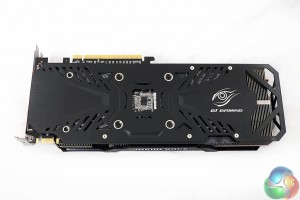 The Gigabyte GTX960 G1 Gaming is a hefty looking graphics card. The metal shroud is heavy and the three fans command the full width of the PCB. There is a great looking backplate on the PCB too, which is branded with the 'G1 Gaming' name.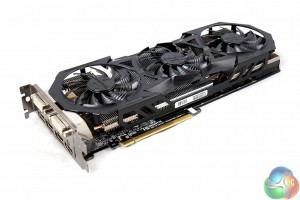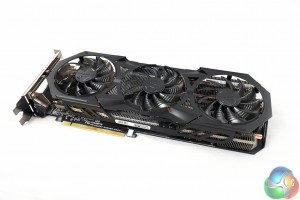 This is a very well built card, comprised from metal.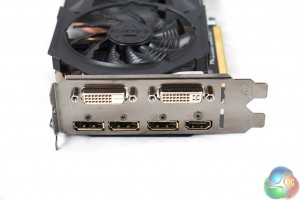 The card ships with two DVI (DVI-D and DVI-I) connectors, three DisplayPort connectors and a single HDMI connector. This HDMI port will handle 4K resolutions at up to 60hz. These are all full sized ports which is much better than having to rely on mini converter cables.
Gigabyte Flex Technology (Patent pending) is incorporated into this card. The card will automatically detect any connected monitors and configure multi display gaming – up to 4 monitors at the same time.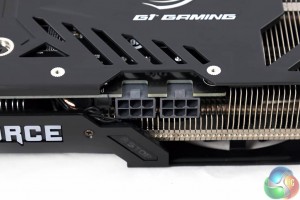 Nvidia's reference design uses a single 6 pin power connector, but Gigabyte have adopted two on this card, potentially to help improve overclocking stability. We will take a closer look at overclocking shortly.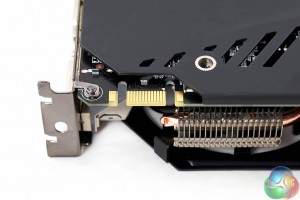 This solution is SLi capable, with one connector available for dual card configurations.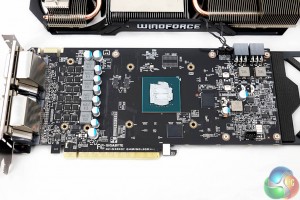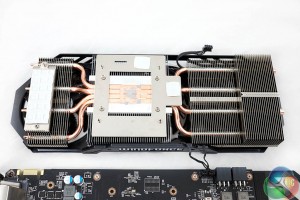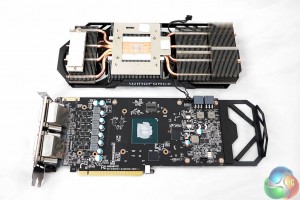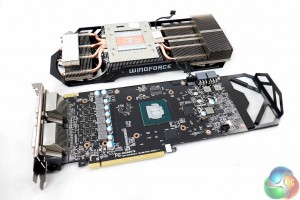 The Gigabyte GTX960 G1 Gaming ships with three fan headers – these control fan speeds and power delivery. The base of the cooler is a direct touch implementation, with four thick heatpipes running horizontally between rows of aluminum fins on either side. It is a substantial cooler. The fans will stop spinning when the power load drops.
The Gigabyte GTX960 G1 Gaming has a 6 Phase power design (supporting a maximum of 160 watts), while the reference board is limited to 3 phases (120 watts limit).