Aliens V Predator has proved to be a big seller since the release and Sega have taken the franchise into new territory after taking it from Sierra. AVP is a Direct X 11 supported title and delivers not only advanced shadow rendering but high quality tessellation for the cards on test today.


To test the cards we used a ULTRA HD 4K resolution (3840×2160) with DX11, Texture Quality Very High, MSAA Samples 1, 16 af, ambient occulsion on, shadow complexity high, motion blur on.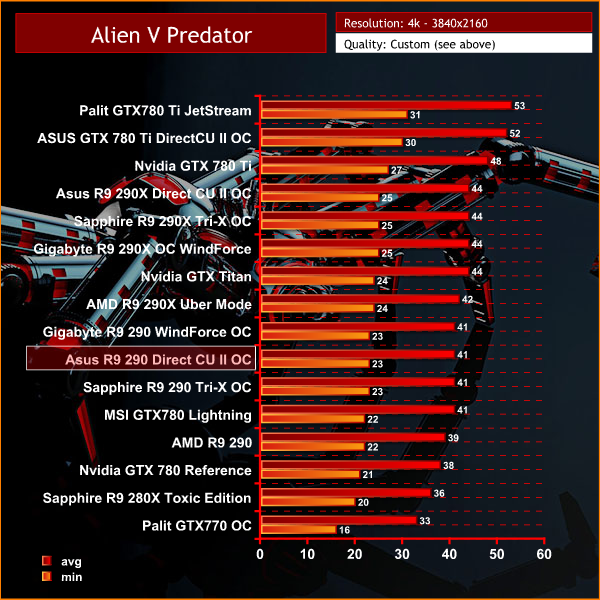 Ultra HD 4K places a lot of demand on the graphics card, and ideally you would want an overclocked R9 290X or GTX780Ti to get smooth frame rates.