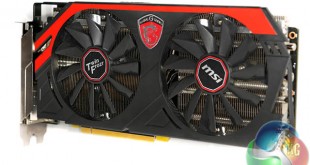 AMD's R9 290 and R9 290X have been well received by the gaming community over the last couple of months, especially those partner cards featuring enhanced coolers and clock speeds. Today we look at a solution that has received special treatment courtesy of MSI … their R9 290 Gaming Edition. How does it stack up?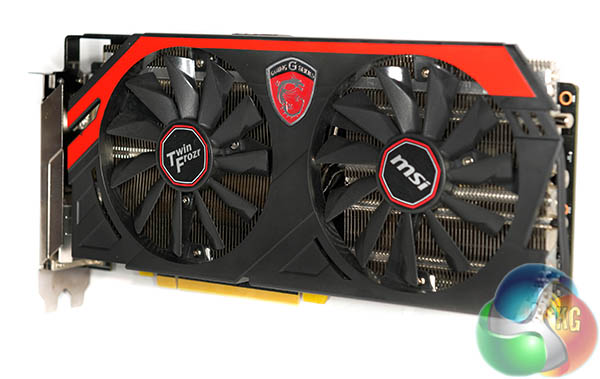 Today we supplement our tests by analysing performance at 3840×2160 (4k HD) on the Asus PQ321QE. We acquired one of these screens for high end graphics card reviews. Last year this monitor cost £2,999.99, but (as we predicted) the prices are already dropping in 2014 … down to £2399.99 this month. Sure it is still a lot of money, but prices will continue to decrease, opening up the joys of 4K gaming to a wider audience.


Setting up this monitor is simple with both AMD and Nvidia hardware (via DisplayPort cable) and we didn't experience any issues. To achieve a refresh rate of 60hz after the Forceware or Catalyst drivers were installed we enable the Multi Stream Transport mode within a submenu of the Asus PQ321QE.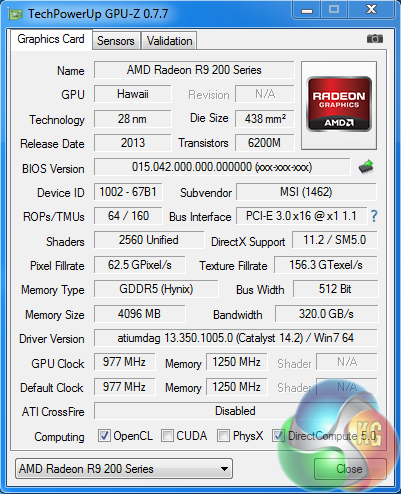 MSI have overclocked their R9 290X from reference speeds of 947mhz to 977mhz although the memory is running at default clock speeds of 1,250mhz (5Gbps effective). The Hawaii core is built on the 28nm process and features 2560 shaders, 64 ROPS and 160 Texture Units. The 4GB of GDDR5 memory is connected via a 512 Bit interface.