The tests were performed in a controlled air conditioned room with temperatures maintained at a constant 24c – a comfortable environment for the majority of people reading this.Idle temperatures were measured after sitting at the desktop for 30 minutes. Load measurements were acquired by playing Crysis Warhead for 30 minutes and measuring the peak temperature. We also have included Furmark results, recording maximum temperatures throughout a 30 minute stress test. All fan settings were left on automatic.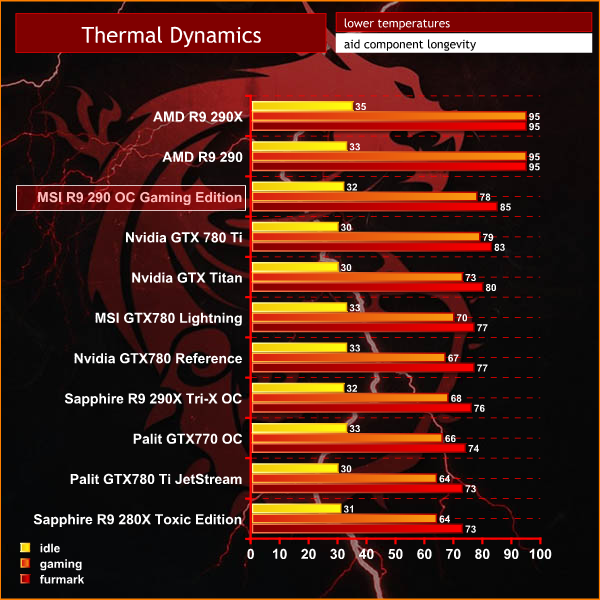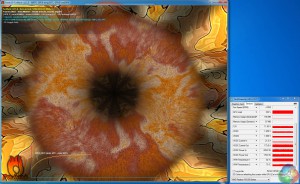 The running temperatures are a little higher than I would have expected, especially when directly compared to the Tri-X cooler fitted to the Sapphire R9 290 and R9 290X. Still, they are better than the reference card, although that wouldn't be too difficult.
The VRM's however are held well in check by the cooling system, with the VRM 1 sensor in GPUz peaking at 92c and VRM 2 sensor 70c.