Since my first experiences with the Nvidia GTX750ti in early 2014, I was suitably impressed with the cool running Maxwell architecture.  While the GTX750ti was a budget card targeting a mass audience I knew at the time that great things lay ahead for Maxwell in the high end, and the GTX970 and GTX980 certainly didn't disappoint.
Nvidia are actually so far ahead of AMD right now that it seems astonishing – it is similar to the situation AMD face with Intel in the processor segment. We do hope that when AMD launch new products this year that they will compete and reinvigorate a rather stagnant, uncompetitive market.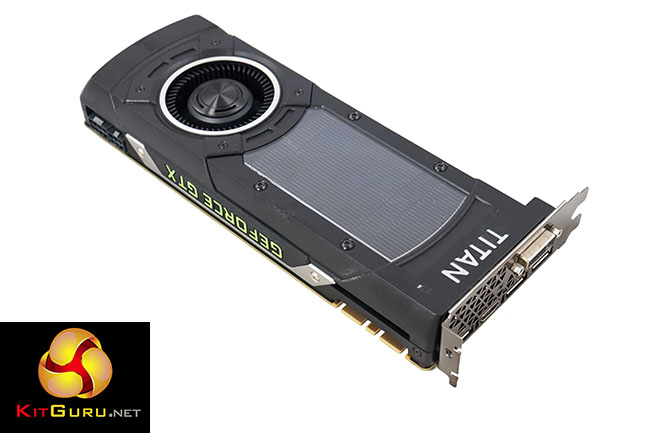 The GTX Titan X is another knockout product from Nvidia, the new GM200 at the heart of the graphics card is a phenomenal design. There really is no competition for the Titan X right now – although even the GTX980 has yet to face any real competition.

Let me make it clear as I know some readers just skip to the last page in these reviews. If you are gaming on a 1080p or 1440p panel, then the Titan X is completely overkill. You will be better served with a less expensive GTX980 and by investing the additional money into other areas of the system, such as a solid state drive, power supply and memory upgrade.
The Titan X makes sense at 4K. It is able to power many game engines and maintain frame rates above 30 at all times. If you want solid 60+ frame rates, then you will ideally want two of these cards in SLI. There is no doubt that gaming at 4K is expensive and out of reach for even 90% of our audience.
The Titan X ships with a new black reference cooler, and it does a decent job. You will note I didn't say remarkable, because there is only so much this fairly restrictive design will handle. At default settings, the card is likely to run at 84c when playing games, constantly. As Nvidia haven't felt the need to fit a substantial backplate, hotspots on the rear of the PCB are hitting 90c, which while not dangerous, is certainly greater than I would like to see. Our testing earlier in the review with a Visual IR Thermometer/Infrared Thermal Camera highlights these points.
What alternatives are there? Nvidia have the Titan Z, which is generally a little faster than the Titan X, but it is even more expensive. The cheapest deals you are likely to find are around the £1,300 mark. It was never a high value card, and even though the prices have dropped in some stores from the launch price of £2,300, it still doesn't offer great value for money.
If you want to game at 4K, two GTX980's in SLi is a popular configuration, although the 4GB of GDDR5 is a limiting factor for many. The Titan X is equipped with a 12GB framebuffer although I do think this is a little excessive – the core is likely to run out of grunt long before any game would be calling upon anything close to the limits of the hardware. That said, the design and release of the Titan X does open the door for a 6GB GTX980 ti at a later date.
We all know the AMD R9 295X2 is a wonderful solution, but it is a dual GPU design, and requires Crossfire profiles to operate at full performance. AMD have made some strides with Crossfire in recent years, but I still prefer a single GPU solution as it is less problematic in the long run. That said, it is rather difficult to ignore the R9 295X2, as the price has dropped from £900 in recent months to £499.99 inc vat.
Will AMD be able to answer the Titan X in the coming months? If much of the information we are hearing right now is true, it could very well be a very interesting head to head battle.



Overclockers UK have a range of Titan X cards for sale already, with many still on pre-order. You can see the options over HERE. The cheapest model right now is OCUK's own version at £869.99, so it is certainly a considerable investment. The OCUK model is the best value of the cards on sale – remember they are reference designs anyway, so you will only be paying extra for a brand name from an Nvidia partner.
I would also like to thank Overclockers UK for their assistance in getting us some last minute hardware for comparisons.
Discuss on our Facebook page, over HERE.
Pros:
Insanely quick.
Titan Black has a silver cooler, Titan X has a black cooler? Hardly logical, but we like black.
great for 4K gaming.
unlikely to ever run out of memory.
Overclocks surprisingly well.
Cons:
no backplate and some hotspots on the PCB.
Double precision is slow.
12GB of memory is excessive.
The price of a second hand car.
Kitguru says: The Nvidia Titan X is a monster GPU targeting the 4K audience with deep pockets. It is mighty expensive, but if you must have the best, there is little competition.