To overclock today we are using the latest version of MSI's Afterburner based on the excellent Rivatuner.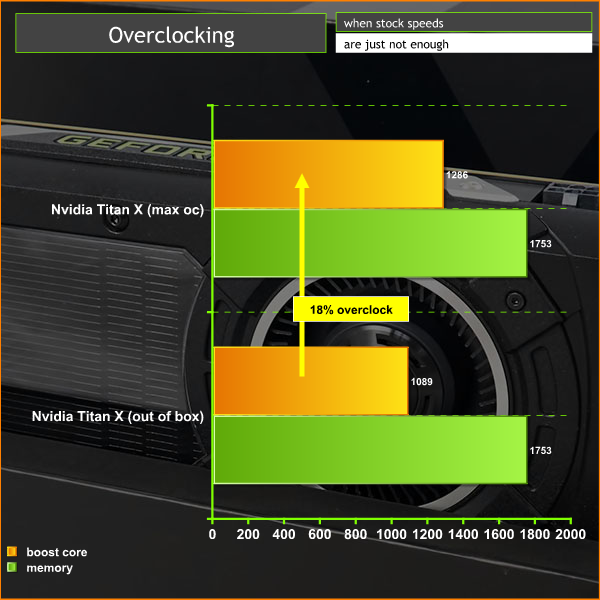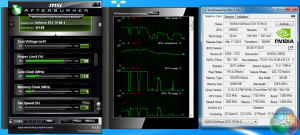 We managed to squeeze another 18% from the core before the system would hardlock or artifacting would occur. We don't tend to push the GDDR5 memory much on these cards as it has minimal impact on overall performance.
It is easy to increase the temperature threshold from 84c to 91c – the maximum possible. Power draw can be increased to 110%.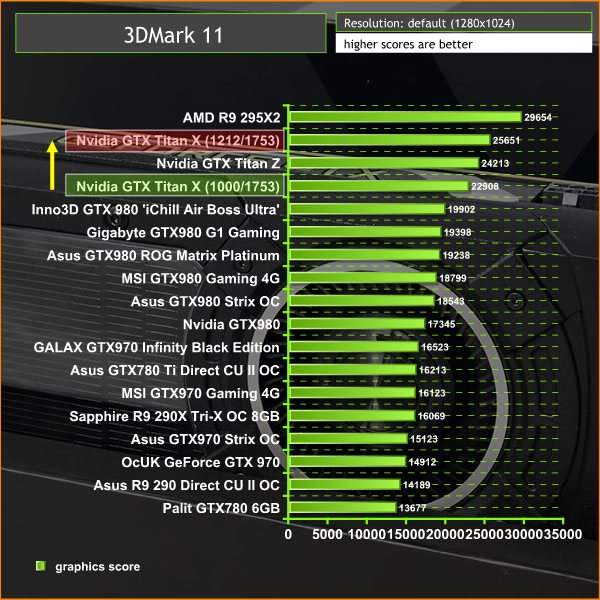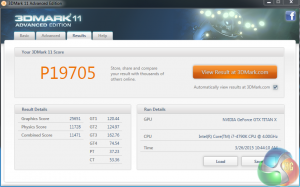 Overclocking the Titan X gave a healthy increase in performance. We recorded a score increase in 3DMark 11 from 22908 points to 25651 points – quite significant.