We overclock the Powercolor PCS+ Radeon R9 380X Myst Edition with MSI Afterburner and push it to the limit.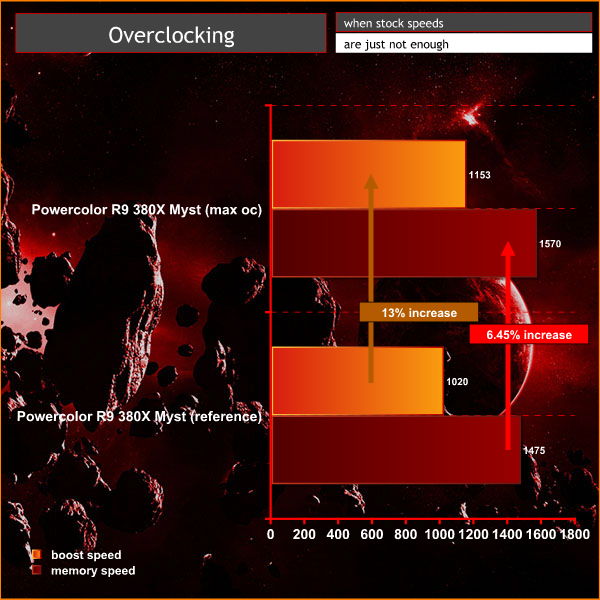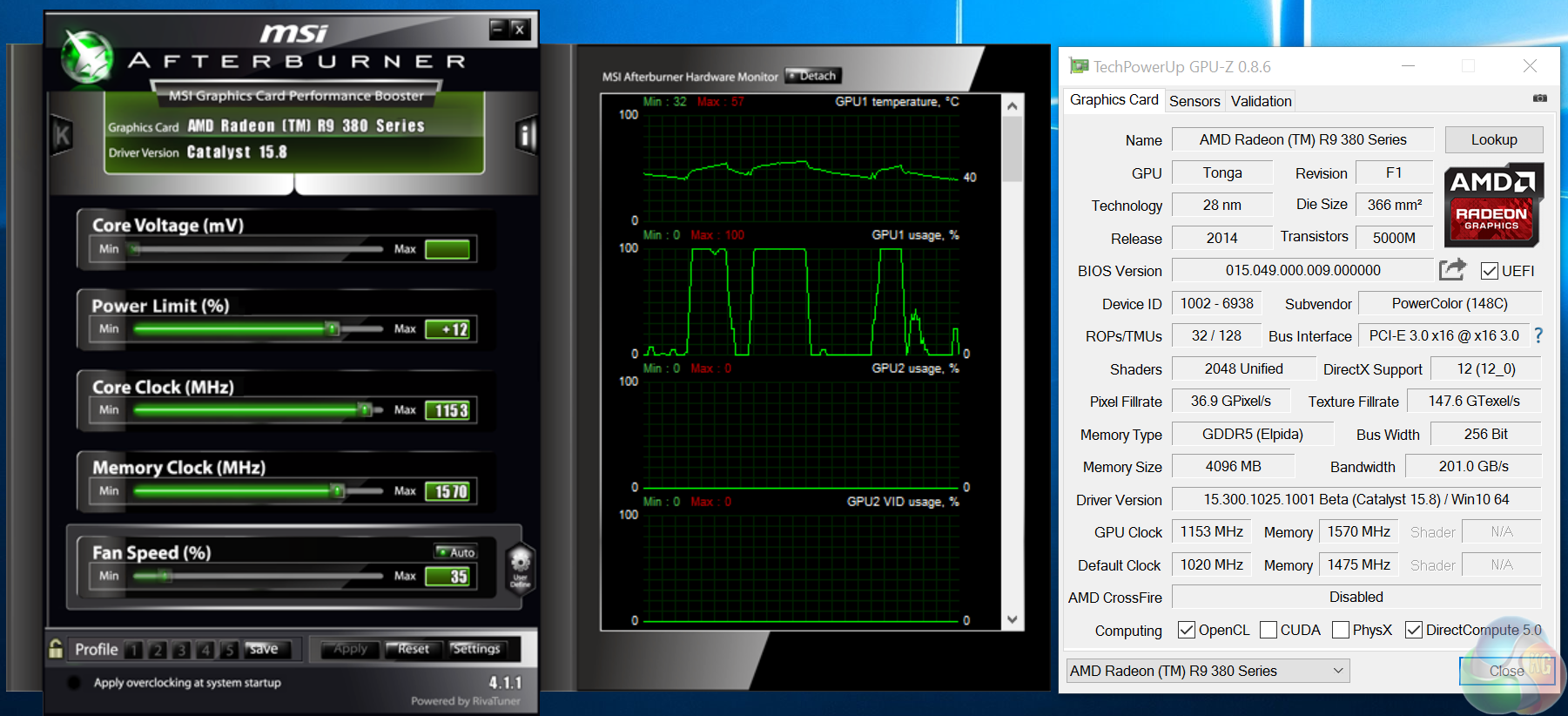 The card exhibited additional headroom when manually overclocked in MSI Afterburner. The core speed was stable until 1,153mhz (13% gain). The GDDR5 memory could be overclocked to 1,570mhz (6.28Gbps effective) before we noticed some artifacting.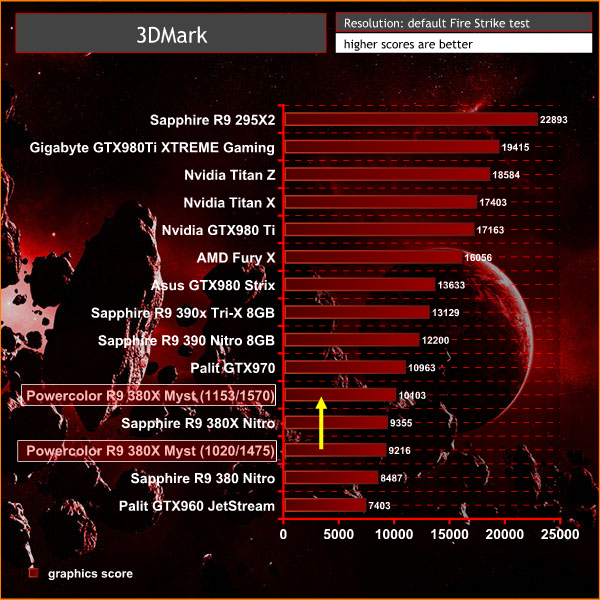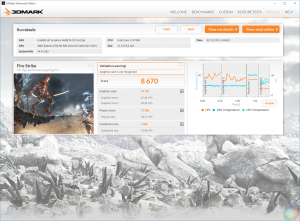 The manual overclock helps to drive the score higher – from a graphics score of 9,355  points to 10,103.