3DMark 11 is designed for testing DirectX 11 hardware running on Windows 7 and Windows Vista. The benchmark includes six all new benchmark tests that make extensive use of all the new features in DirectX 11 including tessellation, compute shaders and multi-threading. After running the tests 3DMark gives your system a score with larger numbers indicating better performance. Trusted by gamers worldwide to give accurate and unbiased results, 3DMark 11 is the best way to test DirectX 11 under game-like loads.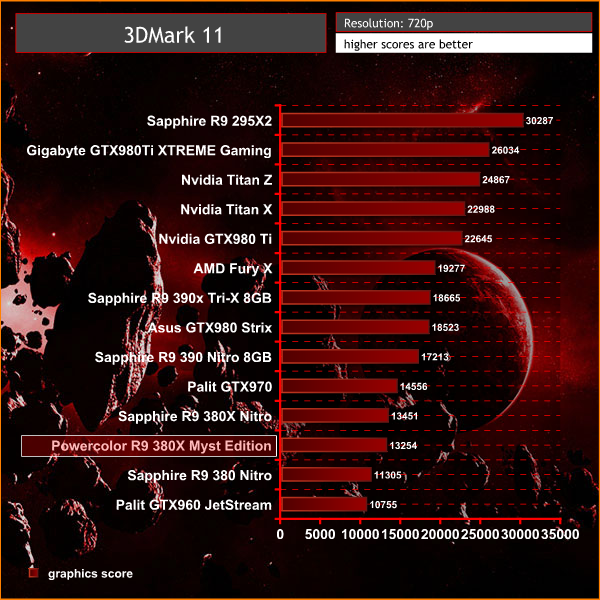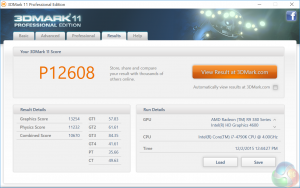 The Powercolor PCS+ Radeon R9 380X Myst Edition performs as we would expect, falling in just behind the higher clocked Sapphire R9 280X Nitro Edition.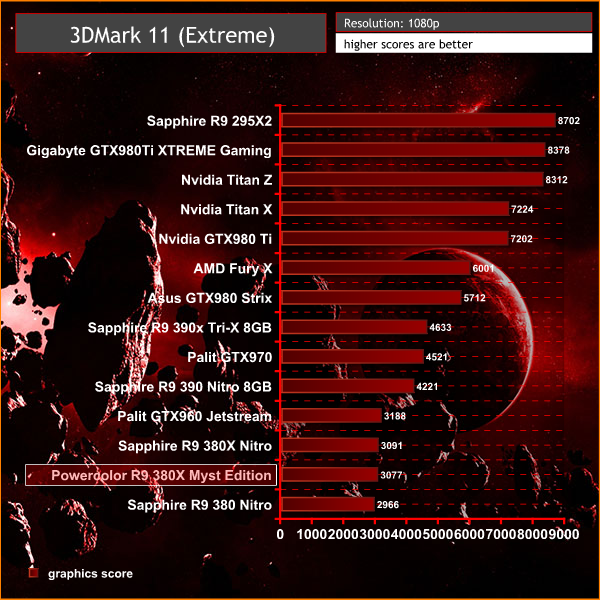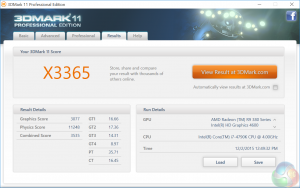 At the extreme resolution test we can see that the overclocked GTX960 Super JetStream slightly outperforms the R9 380X.