The Powercolor PCS+ R9 380X Myst Edition is the third R9 380x we have reviewed since the AMD launch last month and it hits a sweet spot just under £200 – available right now from Overclockers UK for £194.99 inc vat.
Nvidia's 'GTX960 Ti' challenger has yet to make an appearance, but if it is released it could very well fill that gap for Nvidia partners. This product is not yet officially confirmed but you can read more HERE.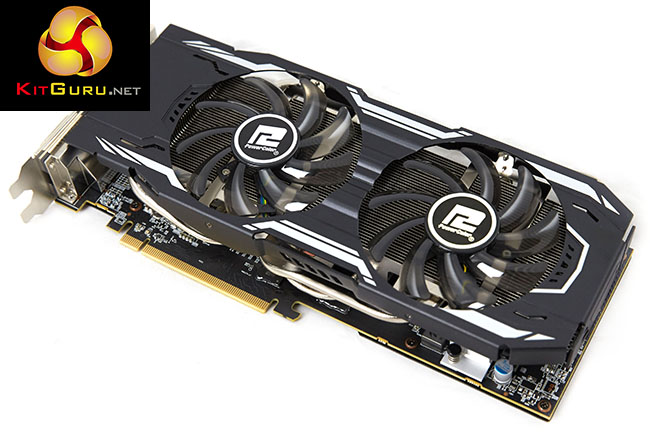 PowerColor have proven over the years that they know how to make excellent cooling solutions and our thermal analysis earlier highlights the cooler fitted to the Powercolor PCS+ Radeon R9 380X Myst Edition is class leading.

Under extended gaming load and within our 23c environment, the core was holding steady at 58c. There is no doubt the fans are active to maintain this thermal curve, but noise levels never become intrusive or annoying thanks to the pitch of the fans. The card doesn't exhibit any coil whine either, which is good to report.
The R9 380x is not a powerhouse graphics card, producing frame rate performance firmly between the (£150) R9 380/GTX960 and (£250) R9 390/GTX970. If you want to game at 1080p and aren't willing to break a £200 budget you set aside for a graphics card, then the R9 380X deserves serious consideration. It is also quite capable of producing good frames at 1440p, although you may need to dial down some image quality settings you demand super silky 60fps+ at all times. If you can manage to save another £50 then the R9 390 gets our vote, because when overclocked this solution can bat at R9 390X performance levels – offering much better futureproofing over the coming years.
The PowerColor PCS+ Myst Edition is a beautiful looking graphics card supplied in a modest state of overclock – our particular sample exhibited plenty of additional core clock headroom, running stable at 1,153mhz – a 13% increase over supplied speeds and 18% over AMD reference design figures.

You will be able to buy the PowerColor R9 380X Myst Edition 4GB from Overclockers UK for £194.99 inc vat HERE.
Discuss on our Facebook page, over HERE.
Pros:
great looking card.
decent out of the box overclock.
memory is overclocked.
quality backplate included.
zero coil whine.
superb cooling performance.
Cons:
Sapphire R9 380X Nitro is clocked higher out of the box.
power demand is greater than a GTX970 under load.
Kitguru says: At £195 the Powercolor R9 380X Myst Edition delivers a great gaming experience. Their cooling system is exceptionally good and deserves special mention.