In Wolfenstein: The New Order you are Captain B.J. Blazkowicz, the American War Hero. After emerging into this world of darkness, you must launch an impossible counter-offensive against the monstrous Nazi regime. Only you dare stand up against an unstoppable army of Nazi robots and hulking Super Soldiers. Only you can stop Deathshead. Only you can rewrite history.


We test this engine at 2560×1600 with image quality at a high level, shown in the screenshots above.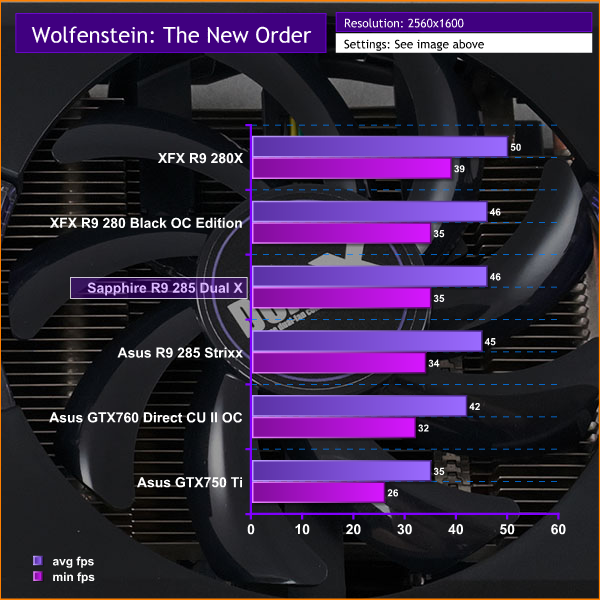 Solid performance, maintaining playable frame rates above 30 at all times.