To overclock today we used Catalyst Control Center, other software we tried exhibited a little instability with the new hardware.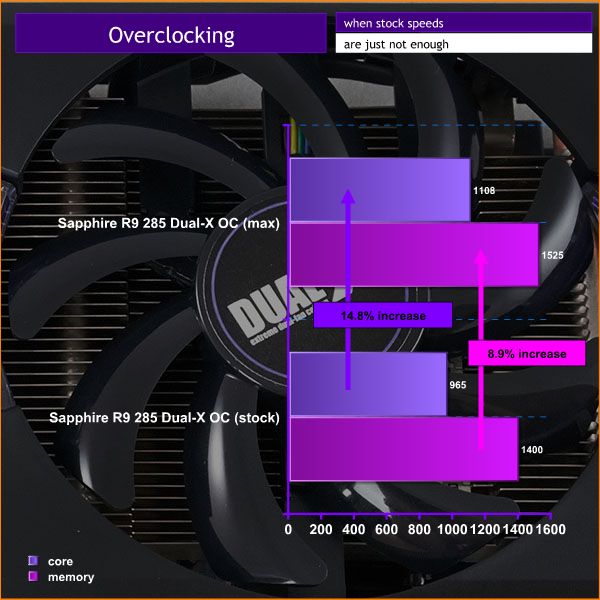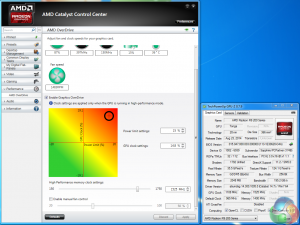 The card responded very well to overclocking – hitting 1,108mhz (14.8%) before instability would occur. This is around 50mhz more than the ASUS R9 285 Strix sample which we reviewed earlier this week.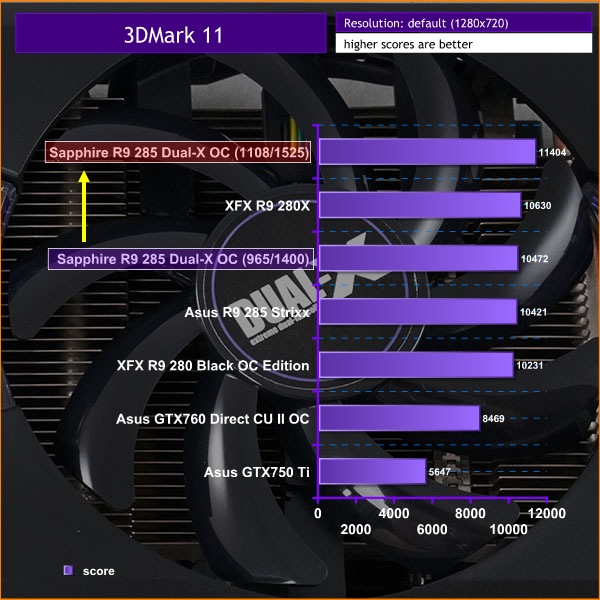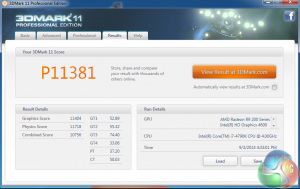 The final graphics score of 11,404 places the manually overclocked Sapphire R9 285 Dual-X OC well in advance of the default clocked XFX R9 280X.