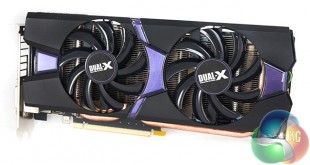 Earlier this week AMD launched their new R9 285 graphics card. Today we look at the second design to hit our labs, the new Sapphire R9 285 Dual-X OC – as we would expect, this card is supplied in an overclocked state and with a custom twin fan cooling system. Is it worth the £179.99 asking price?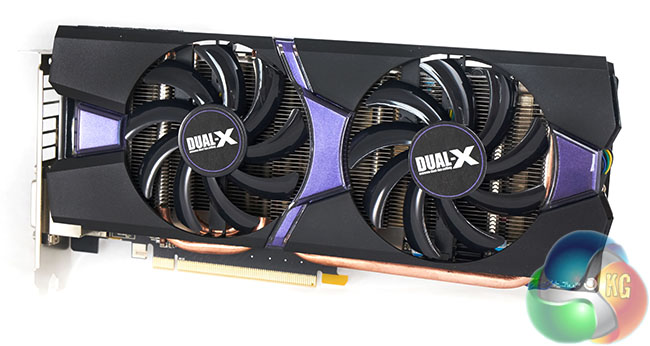 Sapphire have scored consistently well in our reviews over the last year, thanks in part to their excellent cooling systems. I am aware some of you may be looking at this review today without having read our previous R9 285 coverage, so let us have a quick recap on the new AMD architecture before we analyse the new Sapphire solution.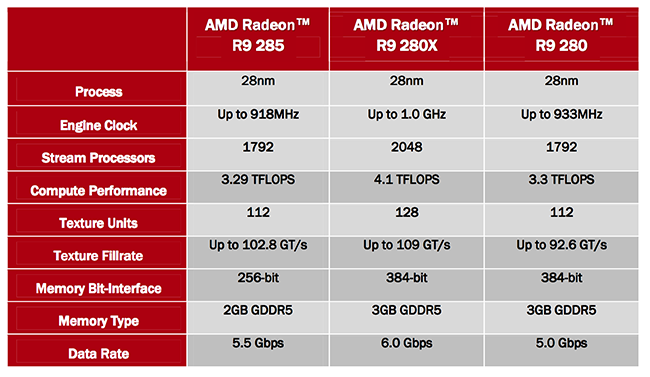 AMD are marketing the R9 285 as a direct competitor to Nvidia's GTX760 and on a hardware level we can see it is similar to the current R9 280.
3rd generation Graphics Core Next architecture.
AMD TrueAudio technology.
Project FreeSync.
Latest AMD PowerTune technology.
Support for DirectX 12.
Support for Mantle.
Ignore the 'engine clock' figures because AMD partners will. Both R9 280 and R9 285 cards ship with the same configuration of 1792 Stream processors, 32 ROPs and 112 Texture units. The more observant among you will see the new R9 285 has been subject to a couple of 'downgrades' – it has 1GB less of GDDR5 memory (down to 2GB from 3GB) and the memory interface has been reduced from 384 bit to 256 bit.

The R9 285, along with the R9 290/X and R7 260X features a programmable audio pipeline. This TrueAudio technology is designed for game audio artists and engineers, so they can 'bring their artistic vision beyond sound production into the realm of sound processing'. This technology is intended to transform game audio as programmable shaders transformed graphics in the following ways:
Programmable audio pipeline grants artistic freedom to game audio engineers for sound processing.
Easy to access through popular audio libraries used by top game developers.
Fundamentally redefines the nature of a modern PC graphics card.
Spatialization, reverb, mastering limiters and simultaneous voices are only the beginning.
Like the R9 290 and R290X, the R9 285 now has bridgeless Crossfire support. Anything that enables us to get rid of those ugly cables is a good move.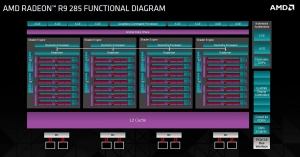 A functional diagram of the R9 285 hardware. Without getting bogged down in discussions of architecture I spoke with Evan Groenke, Senior Product Manager for AMD in Ontario a couple of days ago.
He explained that there was a significant level of technology that went into making a highly efficient 256 bit product (compared to the 384 bit R9 280 before it).
AMD are using a lossless delta colour compression (DCC) algorithm to get a 40% efficiency improvement over the 384 bit product. The colour data is being stored in a lossless compressed format using delta encoding. Evan explained that this has no effect on image quality and is done automatically on the fly.
He also explained that geometry performance has improved dramatically. Their 4xPrim rate has improved tessellation (2-4x) when compared to the R9 280. They have managed to enhance performance from improving their work distribution between geometry front end units and improved vertex re-use when dealing with many small triangles.
Multimedia areas have been improved including a new Unified Video Decoder which provides a full fixed function decode engine with support for H.264, VC-1, MPEG4, MPEG2 and MJPEG. It also adds support for high frame rate 4K H.264 content (High Profile Level 5.2). The new Video Coding Engine provides (up to) 12x faster than real time encoding for full HD and support for 4K resolutions.