To overclock the MSI GTX760 Gaming Mini ITX today we are using the latest V4.0.0 of MSI's Afterburner based on the excellent Rivatuner. We use AMD's Catalyst Control Center to overclock the Sapphire R9 285 ITX Compact.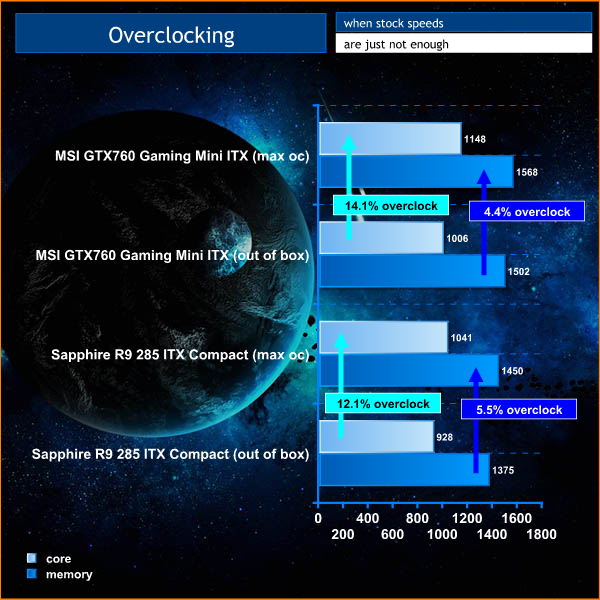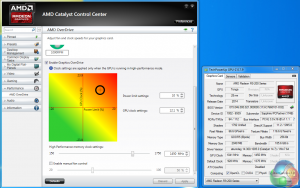 Both cards indicate decent levels of overclocking headroom. The GTX760 could be pushed by a further 14.1% before artifacting would occur. The R9 285 exhibited 12.1% extra core clock speed. Let us see how this affects performance.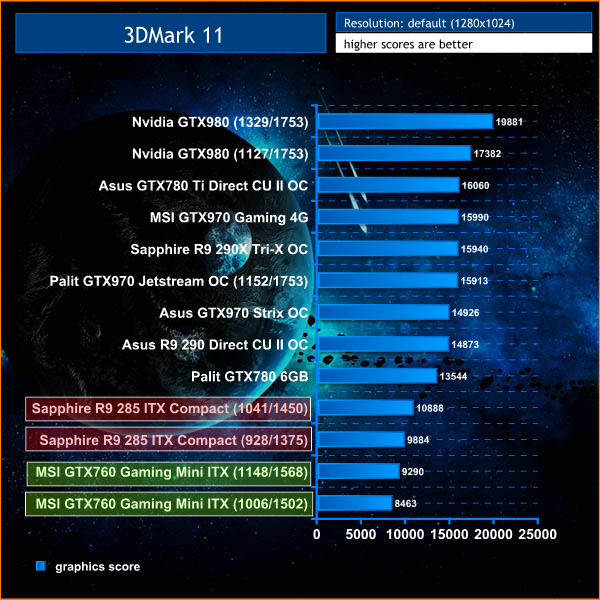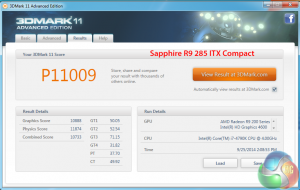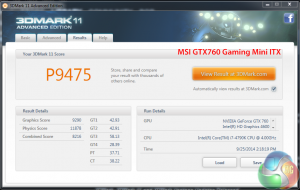 The clock increases help drive a little extra performance from both solutions.