With all the news and reviews lately on Nvidia's latest Maxwell architecture, it has been interesting to 'take a detour' into the MINI ITX market for this article today.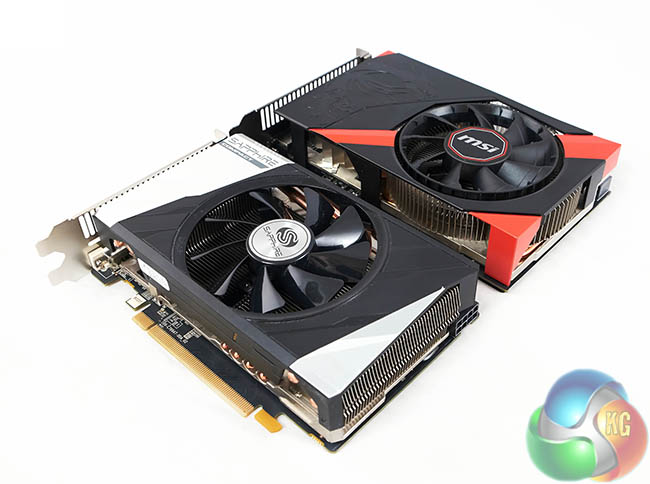 It would be fair to say that if you are building a new media center or Mini ITX system then both Sapphire and MSI card will serve you well. Closer analysis on the different graphics cards reveals some interesting facts.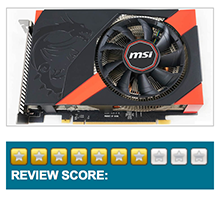 The MSI GTX760 Gaming Mini ITX card is beautifully finished and like many of the latest MSI products, it has been built to very highest standards. We love the two tone colour scheme, high grade fan and the attention to detail – such as the companies decision to incorporate a backplate on the PCB.
While the MSI GTX760 Gaming Mini ITX solution is more than capable of powering the latest games at 1080p it does run out of steam at 1600p. The target for this card is likely the audience who will be using it with a 1080p high definition television set so it will be powerful enough. The final analysis isn't quite so straightforward however.
Nvidia's GTX760 was released in June 2013 and the aging cracks are starting to show. While the power consumption of the MSI GTX760 Gaming Mini ITX is lower than the Sapphire R9 285 ITX Compact, it is interesting to see that it actually consumes more power than the reference Nvidia GTX980 which we reviewed last week.
This is part of the reason why the card is running a little hotter than we would like to see. When gaming the core hit 72c, however this was in a cool chassis rating at 23c. Within a confined, warm running HTPC chassis, temperatures of 80c+ are likely very possible. The fan is generally slow spinning, but when loaded for extended periods it does spin up to compensate. Noise is never really an issue, but the temperatures are higher than we would have expected.
In closing, we do like the MSI GTX760 Gaming Mini ITX but it only manages to claim our WORTH CONSIDERING award. It delivers decent overall performance at 1080p, but it is massively outclassed by the Sapphire R9 285 ITX Compact at a similar price point.
It is available at £175.59 inc vat on Amazon right now, but I would hold fire for Nvidia to release their Maxwell based solution which will slot in between the GTX 750ti and GTX970 just below £200. Maxwell will ensure lower power demand at the socket, a reduction in temperatures and likely performance increases with massive overclocking headroom.
Pros:
Looks great, well built with backplate.
overclocked out of the box.
reasonably quiet under load.
solid performance at 1080p.
Cons:
runs quite hot.
dated next to Maxwell architecture.
outperformed by AMD's R9 285.
Kitguru says: This MINI ITX solution will suit the Nvidia audience who need a tiny card for new HTPC system build. We would wait for the Maxwell replacement however.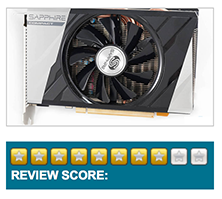 The Sapphire R9 285 ITX Compact has impressed us. This MINI ITX solution is able to significantly outperform the MSI GTX760 Gaming Mini ITX. It is even capable of handling some engines at 1600p with reasonable to high image quality.
Sapphire build quality is always very high and the R9 285 ITX Compact is no exception. We would argue that the MSI GTX760 Gaming Mini ITX is actually the better looking of the two cards, especially with the addition of the backplate.
There is no doubt that the Sapphire cooling solution is superior to the one incorporated on the MSI card. We know this because not only is the core running 10c cooler under load, but the AMD card demands substantially more power at the socket. We measured around 40 watts more power consumption for the Tonga core.
The Sapphire R9 285 ITX Compact doesn't generate a lot of noise, even when pushed to the extreme. The cooler maintained load temperatures around the 60c threshold, so even in a hot running chassis they are likely to be held well below 70c, which bodes well for stability and longevity.
The biggest issue for AMD is what is coming from Nvidia in the coming months. While the GTX760 is easily outperformed by the R9 285, this Nvidia solution is due for replacement and based on what we have seen from the Maxwell architecture, it is likely to kick some serious ass in the sub £200 market.
The Sapphire R9 285 ITX Compact is available right now from Overclockers UK for £199.99 inc vat. This is more expensive than many R9 285's currently available, however the Compact nature of the design is targeting a very specific, niche market. Right now, we can see no better solution available for this audience.
Discuss on our Facebook page, over HERE.
Pros:
very quiet
runs cool.
outclasses the GTX760 easily.
good overclocking headroom.
Cons:
consumes a lot of power, even by last generation Nvidia standards.
£200.
Kitguru says: An excellent, high performance solution from Sapphire which outperforms the MSI GTX760 Gaming Mini ITX.