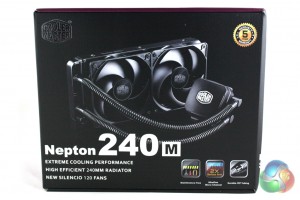 The Cooler Master Nepton 240M is supplied in a substantial box which is decorated in Cooler Master's usual black and purple livery.  The front  features a large image of the cooler within, alongside a series of three badges which depict various features of the cooler.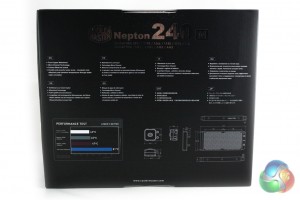 The rear of the box reveals more details surrounding the features of the Nepton 240M which is repeated in several different languages.  There are also some estimated performance figures and some diagrams illustrating different aspects of the cooler.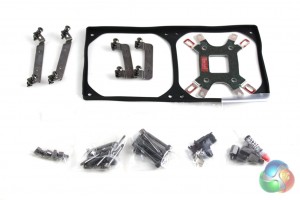 Inside the box, the bundle consists exclusively of mounting accessories for the cooler.  We wouldn't reasonably expect anything else to be included, though.