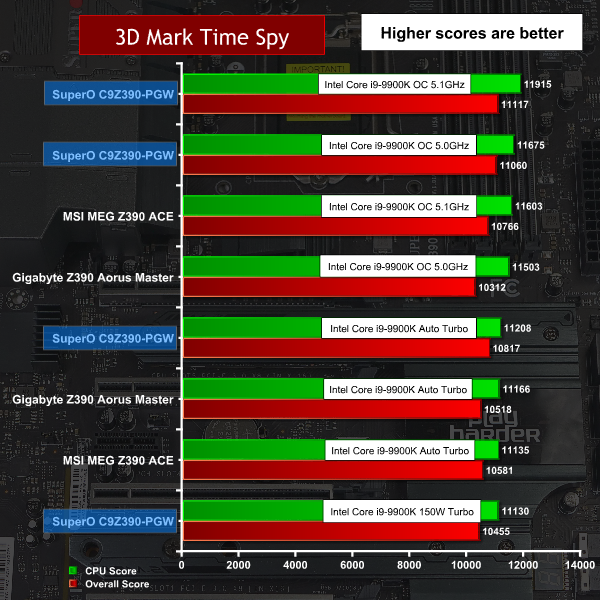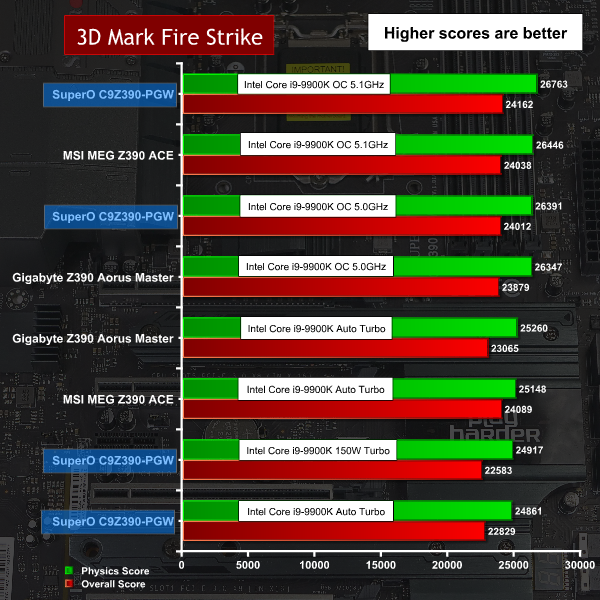 3D Mark is a suite of synthetic tests that simulate game play. The CPU certainly plays its part however the emphasis is placed on the graphics card. This led to some unexpected results where the SuperO board performed very well when it was overclocked although, as we expected, the out-of-the-box performance was uninspiring.
Throughout this review it was clear to us the C9Z390-PGW has potential and these benchmark results highlight that point.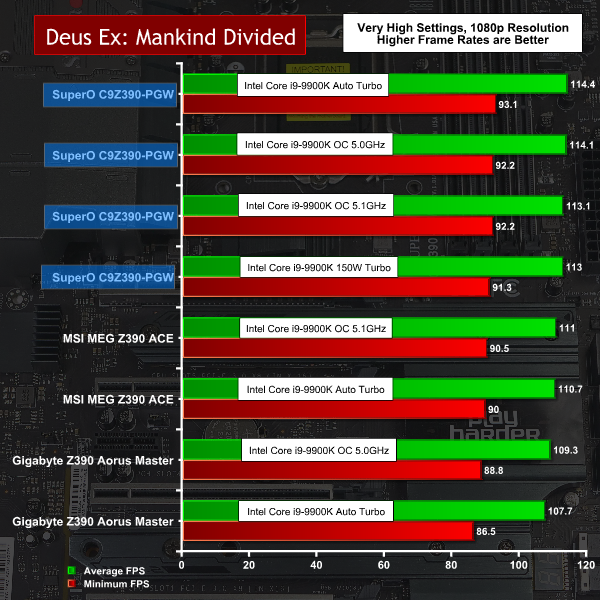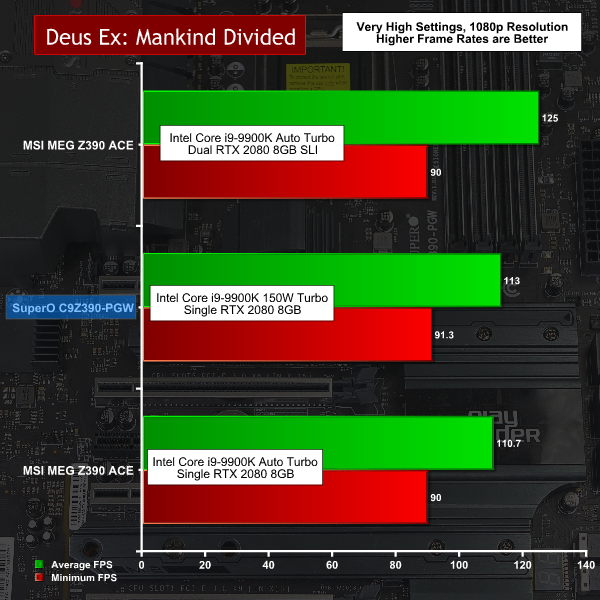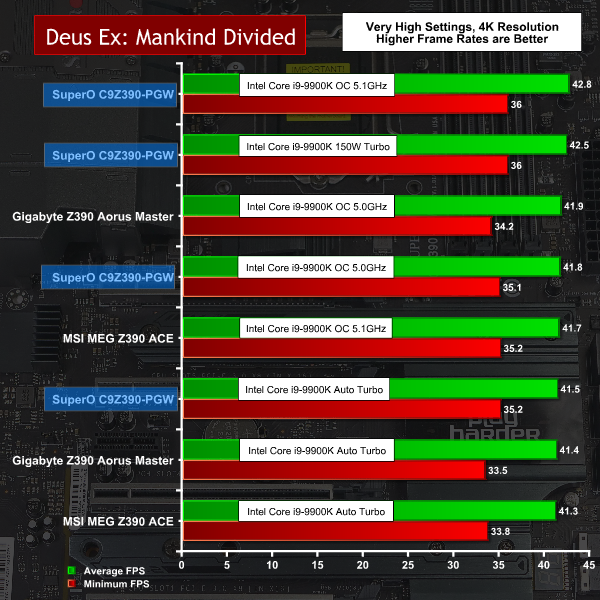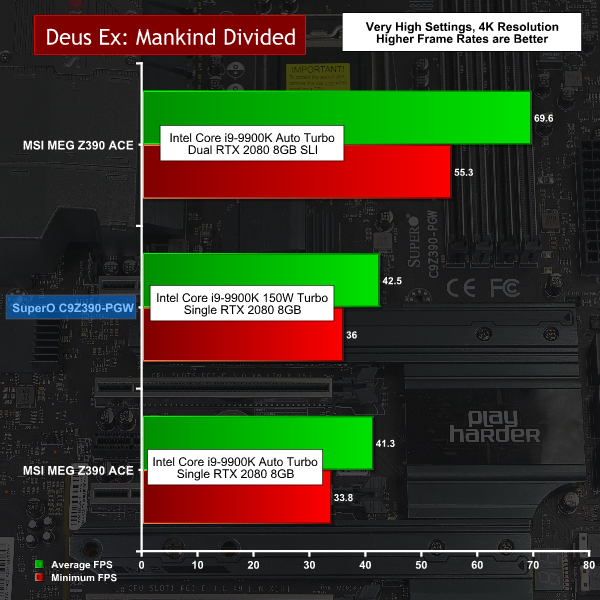 In our Deus Ex tests at 1080p and 4K the SuperO delivers good result, although the spread of frame rates is fairly narrow. We have included some test results with dual RTX 2080 graphics in SLI on the MSI MEG Z390 ACE motherboard to show the potential performance gains that SuperO might unlock were they paid up to use the Nvidia technology.
As things stand those four graphics slots are little more than eye candy.