Power Draw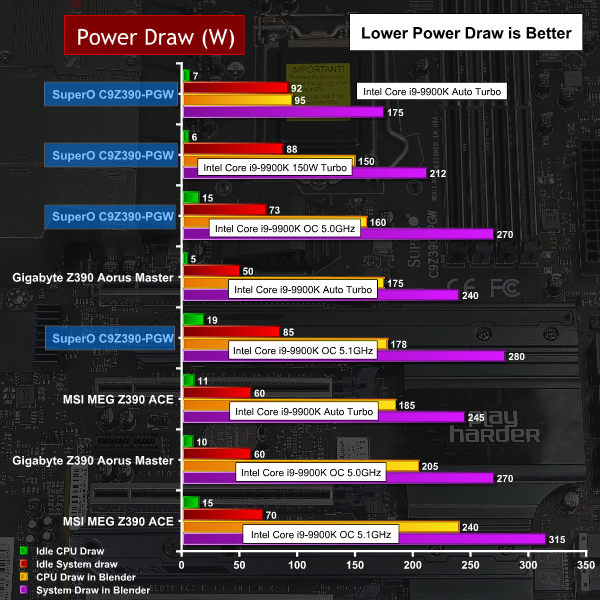 Power Draw Overview
The graph for power draw with this motherboard is really impressive and the reason is very simple. When you overclock most Z390 motherboards you can dial in the Vcore, overclock until the system is unstable and then dial in more Vcore. This is a quick and effective way to gain clock speed but is rather inefficient and results in excess heat.
By contrast the SuperO demands a subtle approach. Too much power will cause instability problems and the result is that to get the system running stably you require just the right combination of Vcore and clock speed. The consequence is that power draw is pleasingly low, once you have everything set correctly.
Cooling Performance.
We tested cooling at the same four clock settings as above (Auto, 150W, 5.0GHz and 5.1GHz) using a Fractal Design Celsius S24 240mm AIO cooler.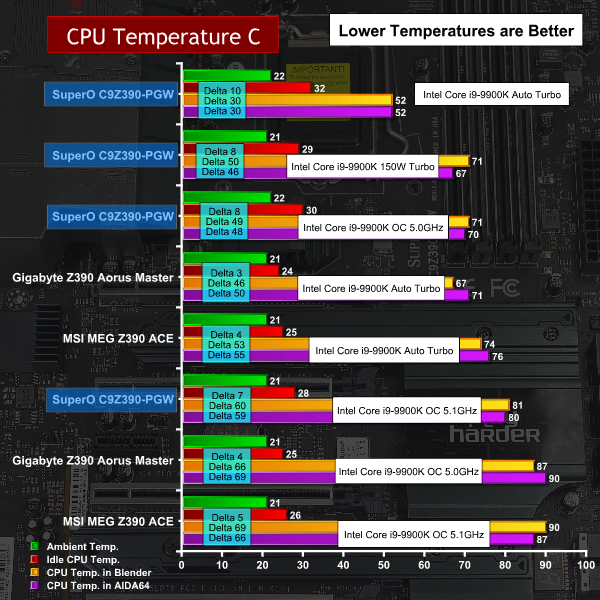 Cooling Performance Overview.
The low power draw that we achieved for each of the benchmark settings resulted in a decent level of efficiency with reduced levels of waste heat. The result is that temperatures of our Core i9-9900K were impressive during each of our performance runs.