For overclocking, we will test a number of higher memory operating frequencies based off motherboard dividers. Memory overclocking can be a never-ending balance procedure when the tweaking of timings and voltage is taken into account.
As such, we have decided to see what frequency the memory is capable of when running at the common 15-15-15-35-2T timings and 1.35V. This represents a 'quick-and-easy' overclock with minimal tweaking and allows the performance of higher-priced kits to be targeted.
Stability is certified by running a session of Prime95 in its Blend mode, Sandra's intensive Memory Bandwidth benchmark, AIDA64′s latency test, and Bioshock Infinite.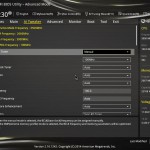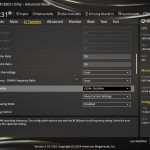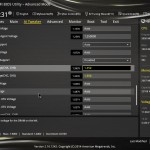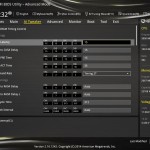 Our set of Crucial Ballistix Sport 32GB 2400MHz memory found its highest stable frequency at 2666MHz using 15-15-15-35-2T timings and a 1.35V DRAM voltage.
We managed to achieve a stable memory overclock of 2666MHz. This consisted of a 100MHz base clock, 100:133 BCLK:DRAM frequency ratio, and a 20x memory divider.
It was possible for our kit to boot at a memory frequency of 2750MHz using a 125MHz base clock and loosened timings. However, the application of the 125MHz BCLK divider resulted in worse performance than the 2666MHz setting.
Our validation running at a 2666MHz DRAM frequency can be viewed here.