We test the memory kit's performance at the overclocked settings. The stock speed results are graphed to show the performance gains (if any) that are obtained from overclocking.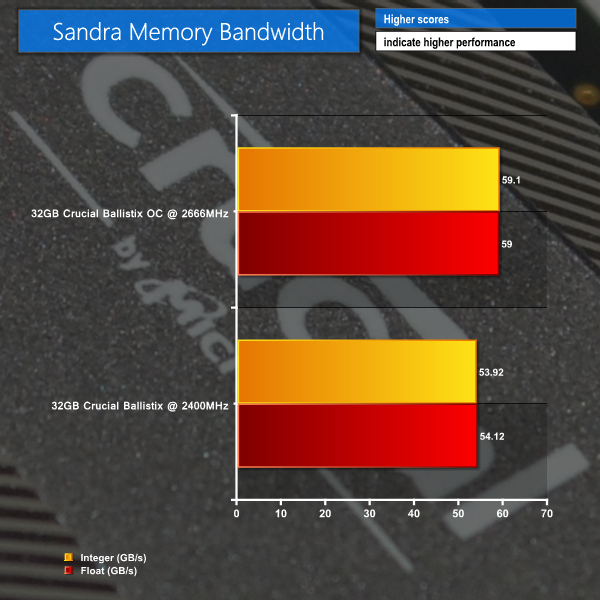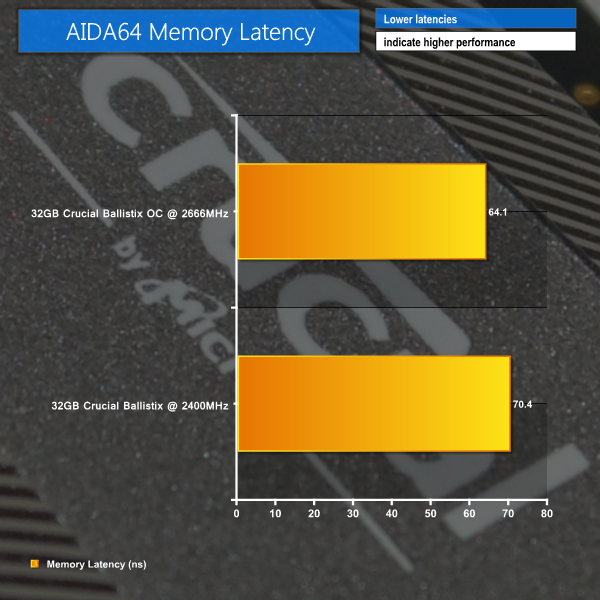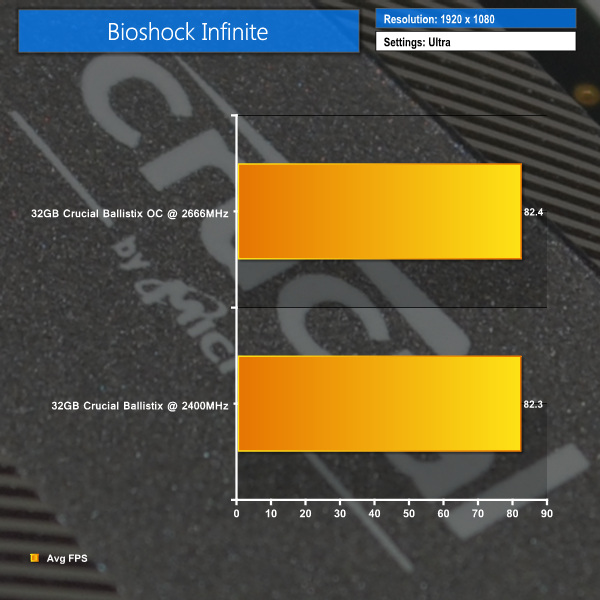 Noteworthy improvements in memory bandwidth and latency are achieved via overclocking, however these gains have very little (or, if taking benchmark accuracy into account, no) effect on real-world performance in Bioshock Infinite.
The stability point of 2666MHz CL15 does, however, make this set of Crucial memory able to operate at identical speed and latency settings as higher-priced kits on the market.