Cinebench R20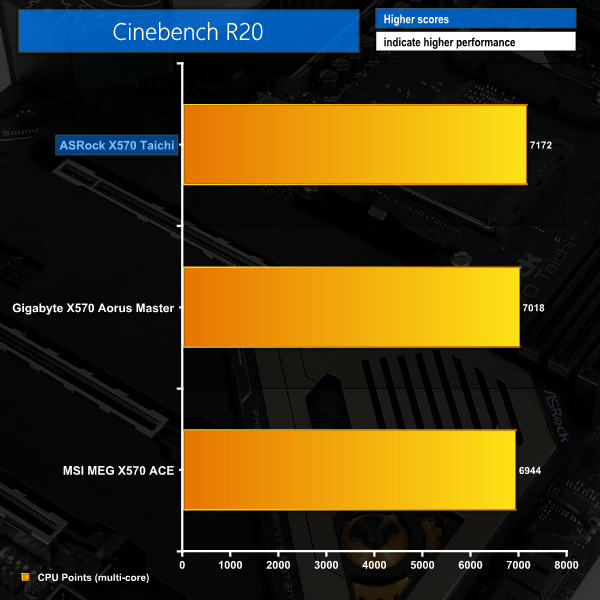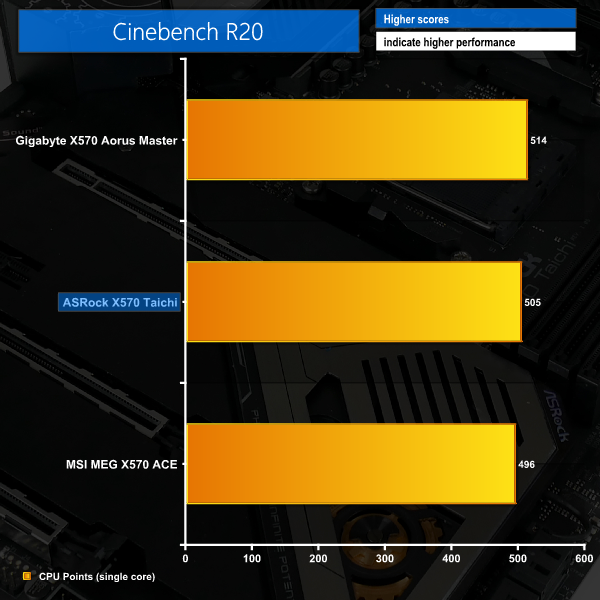 Blender BMW Benchmark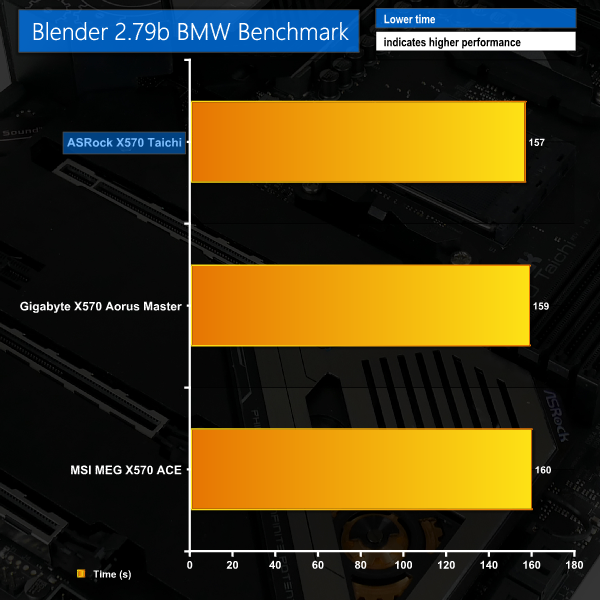 Cinebench R20 shows ASRock's X570 Taichi topping the multicore chart thanks to its higher clock speed via more aggressive voltages. The performance increase over the next fastest X570 board we have tested is a solid 2%. According to our logs, the Ryzen 9 3900X sat nicely at 4125MHz throughout this test, with ASRock's board pumping over 1.35V through the chip.
Single-threaded performance isn't as fast as Gigabyte's X570 Aorus Master but is still solid at just over 500 points. Our logs showed a maximum single-core boost of 4575MHz for a single two second data point. 4425-4475MHz seemed to be the more consistently achieved single-core boost clock.
Blender completes a couple of seconds quicker on the ASRock board thanks to its more aggressive voltage setting and CPU clock speed. This run also demands more power from the system than MSI and Gigabyte competitors.