3DMark

3DMark is a multi-platform hardware benchmark designed to test varying resolutions and detail levels of 3D gaming performance. We run the Windows platform test and in particular the Time Spy benchmark, which is indicative of high-end 1440p PC Gaming.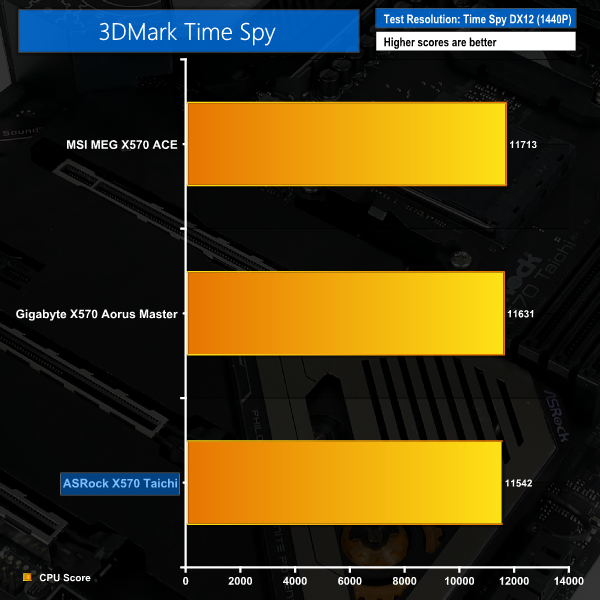 Deus Ex: Mankind Divided
Despite its age, Deus Ex: Mankind Divided remains a demanding title even for modern hardware. We use the game's built-in benchmark with quality set to Ultra, MSAA disabled, and DX12 mode.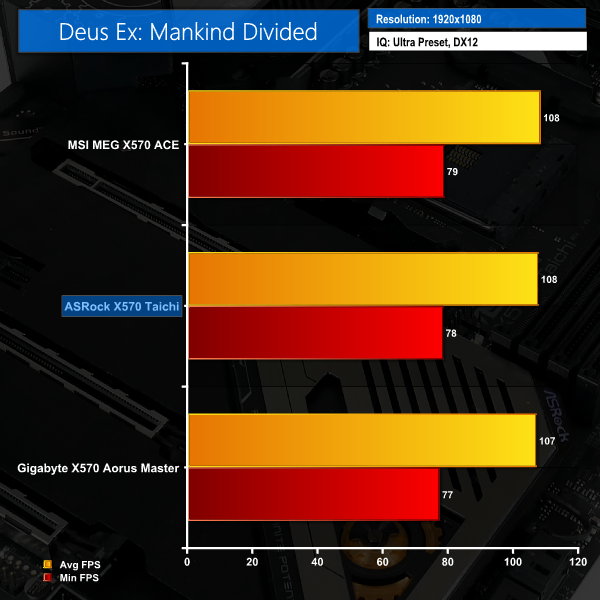 Shadow of the Tomb Raider
We run the built-in benchmark using the DirectX 12 mode, anti-aliasing disabled, and the Highest quality preset.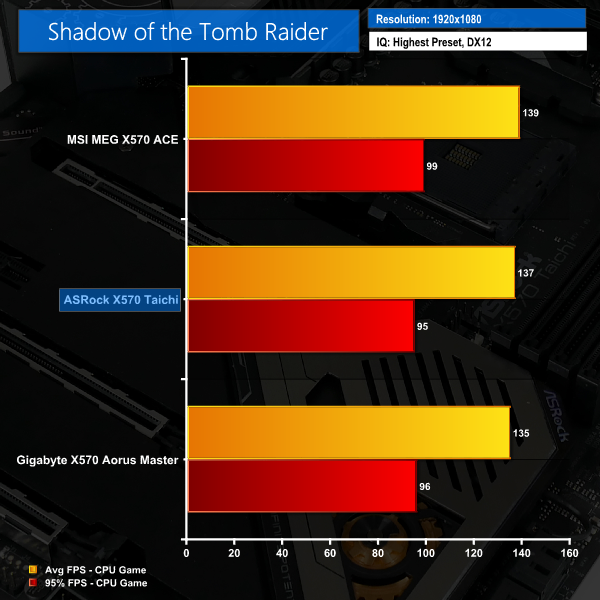 Surprisingly, given its higher boost clock frequencies through more aggressive CPU voltage, the X570 Taichi was a little slower than the rest in 3DMark Time Spy. The defeat is very narrow, however.
Clearly the 3DMark hiccup does not transfer into real world gaming performance, with ASRock's X570 solution sitting close to the performance from MSI's alternative in Deus Ex.
Shadow of the Tomb Raider shows another solid gaming result for the X570 Taichi with its average performance sitting between Gigabyte and MSI. With that said, frame consistency wasn't quite as good as the two competitors, with the 95% FPS number from ASRock's board scoring a little lower throughout our testing. The difference is minuscule, however.