We will outline the performance increases that can be obtained from using the Gigabyte Z170XP-SLI motherboard to overclock our system. Our overclocked processor frequency was 4.8GHz and memory speed was maintained at 3200MHz.
As a performance comparison, we have included the overclocked results from one other Z170 motherboard. The maximum overclocked configuration achieved with ASRock's board was a 4800MHz (48 x 100MHz) processor frequency and 3200MHz CL16 memory speed.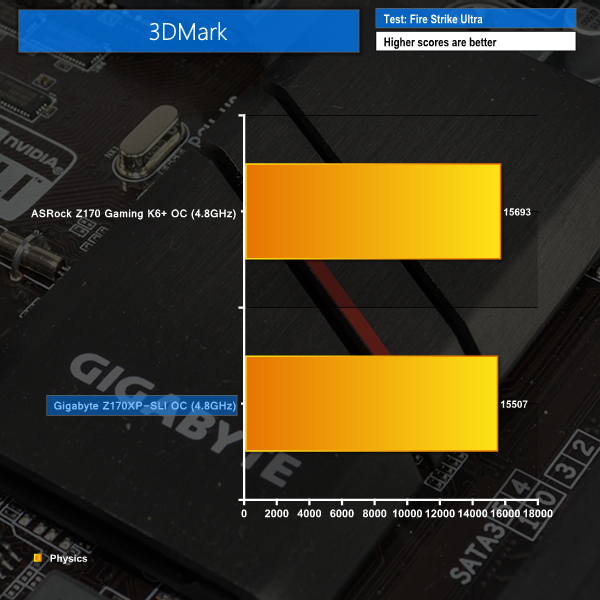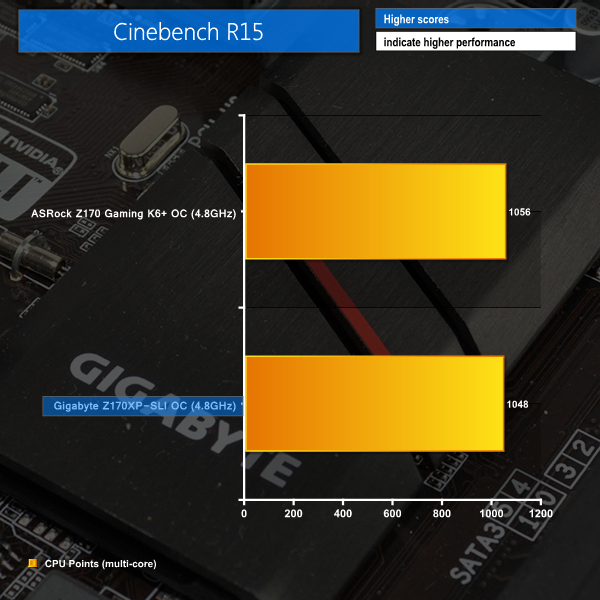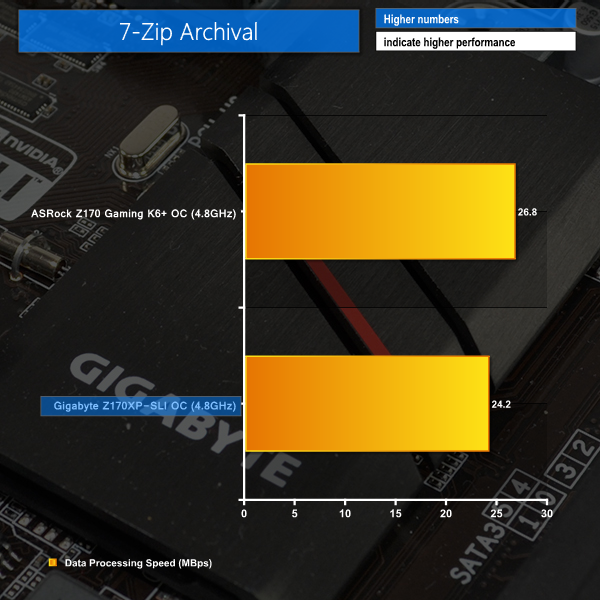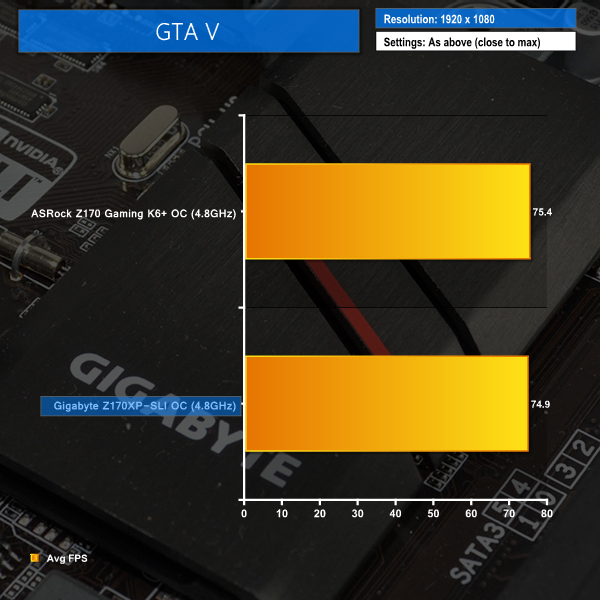 Using Gigabyte's Z170XP-SLI motherboard to overclock the system results in additional performance being unlocked. GTA V saw its average frame rate boosted slightly over the stock-clocked configuration, while the minimum frame rate saw a noticeable increase.
The same memory performance bug hampers the Z170XP-SLI motherboard's 7-Zip archival performance even when the CPU and cache frequencies are overclocked. Other than that, overclocked performance from Gigabyte's low-cost offering is generally a small percentage behind that of ASRock's higher-priced part.