Cinebench
We used the 'CPU' test built into Cinebench R15 .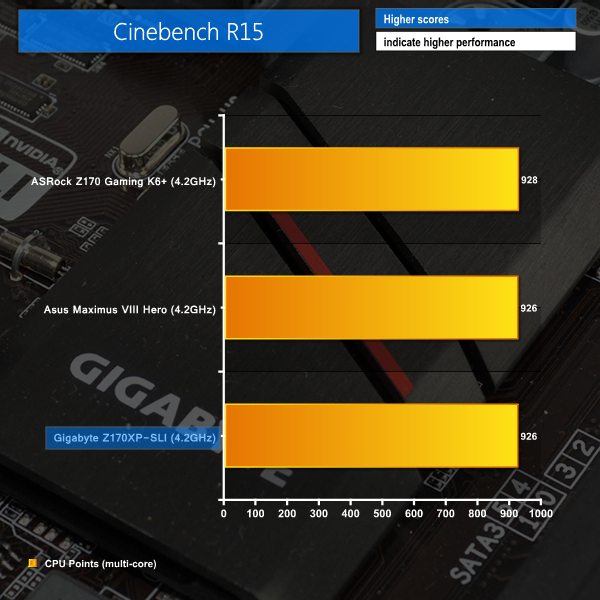 7-Zip
We manually archive a 1.23GB MP4 game recording to test the performance in 7-Zip.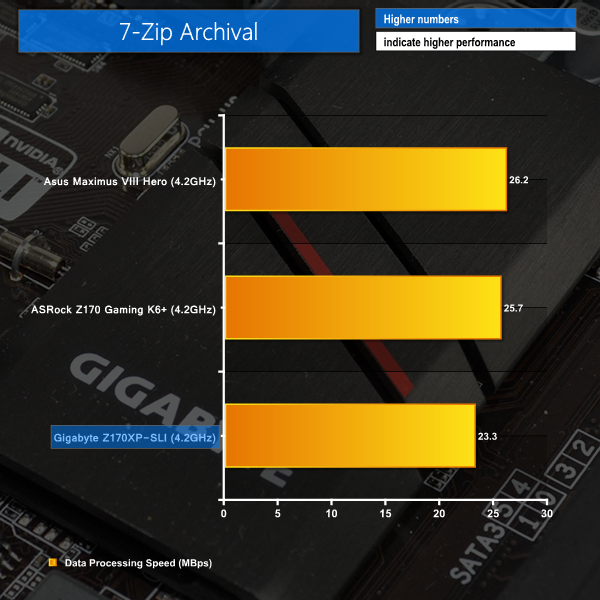 Handbrake Conversion
We measured the average frame rate achieved for a task of converting a 1.23GB 1080P game recording using the High Profile setting and MP4 container.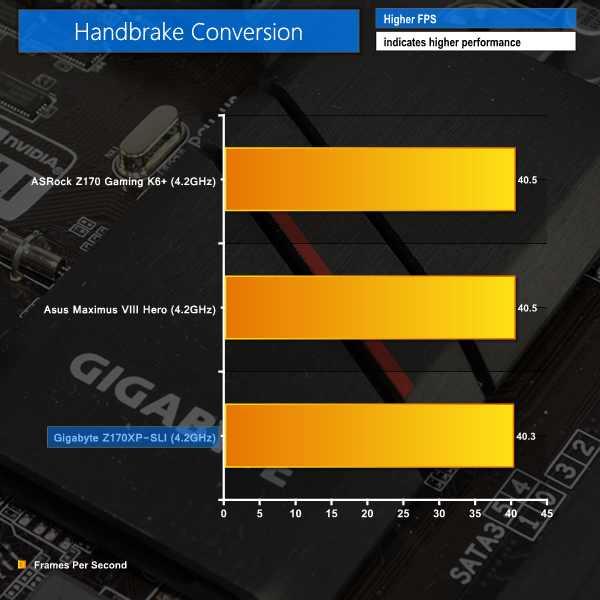 The board's reduced memory performance has little affect on CPU-heavy workloads. The Z170XP-SLI scores a bottom-place finish in our Handbrake conversion test, and is joint-last in Cinebench, but the margins are small.
7-Zip is very sensitive to bandwidth and general performance of the memory subsystem, so it is no surprise to see reduced performance for Gigabyte's offering. As previously mentioned, this reduced memory-related performance seems to be an early BIOS bug and I would not be surprised to see an update fix the issue.