We will outline the performance increases that can be obtained from using the MSI Z170A Gaming M7 motherboard to overclock our system. Our overclocked processor frequency was 4.8GHz and memory speed was maintained at 3200MHz.
As a performance comparison, we have included the overclocked results from six other Z170 motherboards. The maximum overclocked configuration achieved with each board was a 4800MHz (48 x 100MHz) processor frequency and memory speed was 3200MHz CL16 where the board supported it (not on the ASRock Z170 Extreme4).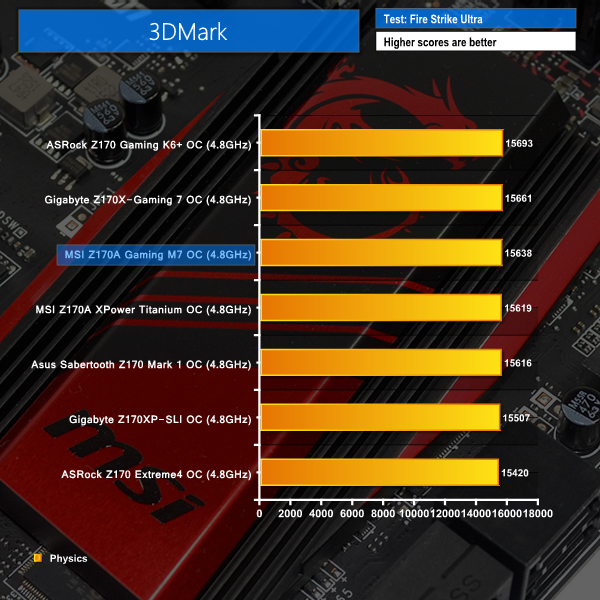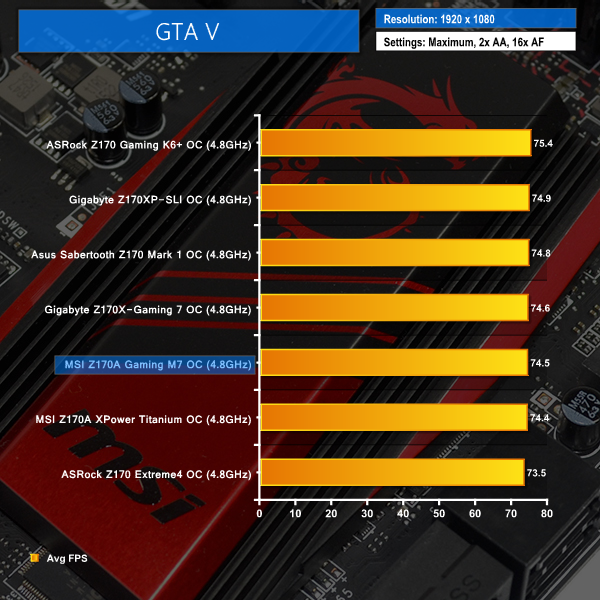 CPU and Cache overclocking deliver solid performance gains for the MSI Z170A Gaming M7 based system. A very minor frame rate improvement is recorded in GTA V, however the increase in the Cinebench and 3DMark Physics scores is significant.