3DMark

We used 3DMark's 'Fire Strike Ultra' benchmark which is designed to be used on high-resolution gaming PCs.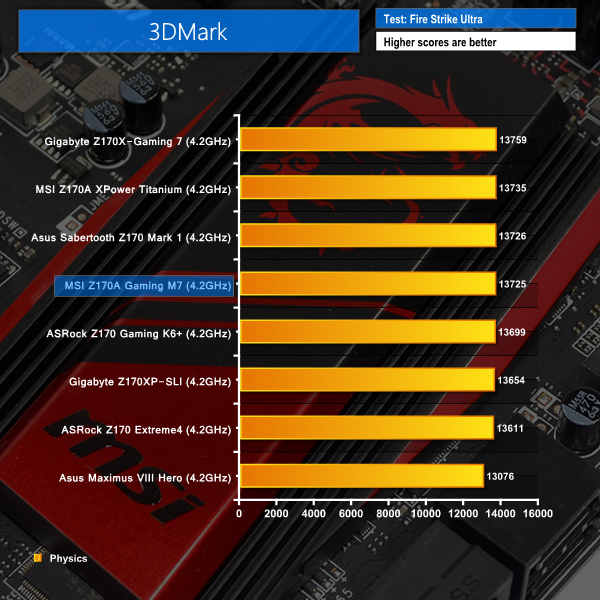 Grand Theft Auto V

We apply very near maximum settings in Grand Theft Auto V and a 1920×1080 resolution to push today's hardware. Our data was recorded using the built-in benchmark. The game's latest updates may slightly affect performance on the more recently tested motherboards compared to competitors tested many weeks ago.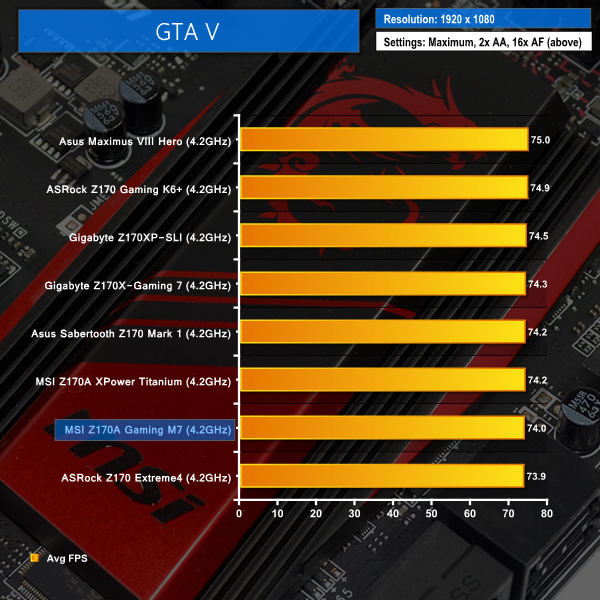 Middle Earth: Shadow of Mordor
We used a 1920×1080 resolution and the Middle Earth: Shadow of Mordor built-in benchmark set to 'Ultra' quality.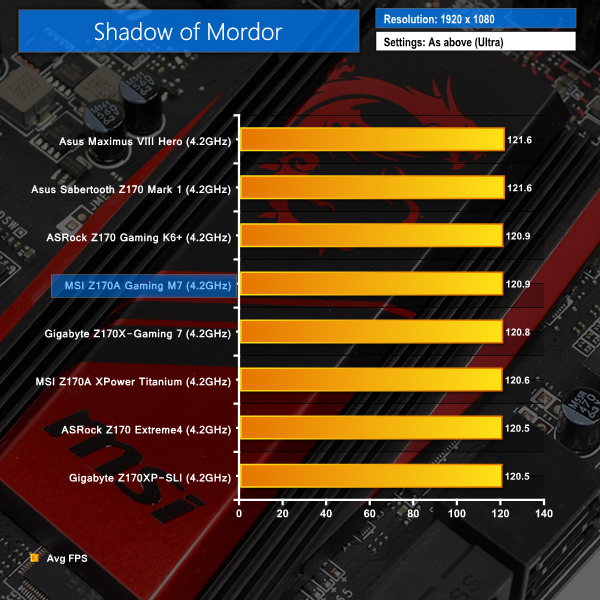 Gaming performance from the MSI Z170A Gaming M7 is solid. Performance differentials between competing motherboards are all within the margin of error of our tests.