Cinebench
We used the 'CPU' test built into Cinebench R15.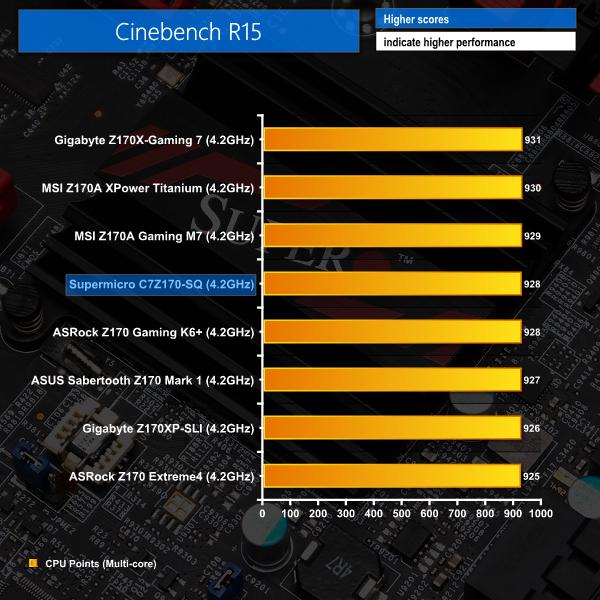 Handbrake Conversion
We measured the average frame rate achieved for a task of converting a 1.23GB 1080P game recording using the High Profile setting and MP4 container.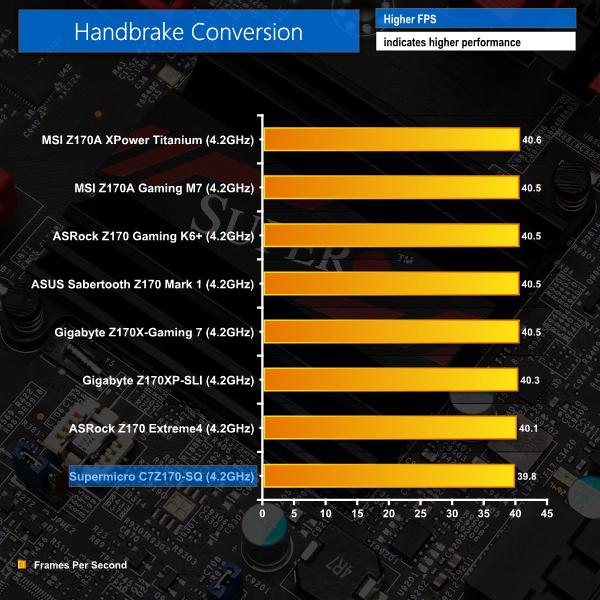 7-Zip
We manually archive a 1.23GB MP4 game recording to test the performance in 7-Zip.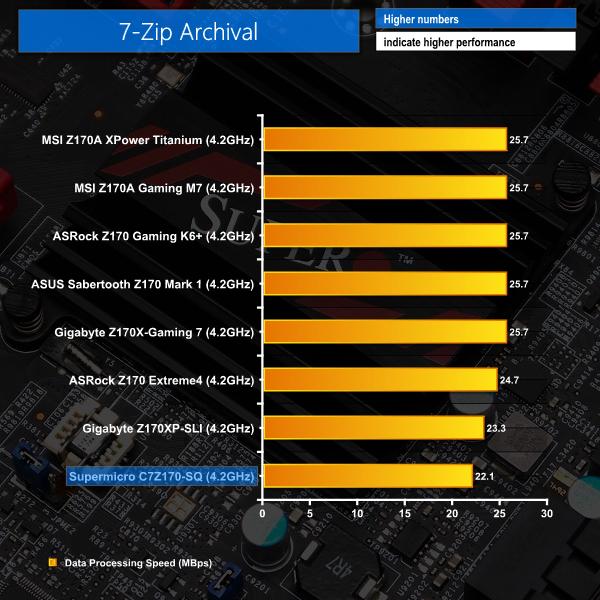 The performance of the Intel i7-6700k is well known now and has stabilised across most motherboard manufacturers through optimised drivers and BIOS updates; this performance is evident in the Cinebench benchmark.
During the Handbrake and 7-Zip benchmarks, other hardware starts to play a part in the testing process and skewed the results; this could be due to the slightly slower and looser timing RAM used compared to previous benchmarks. Here, the lower speed and comparably loose timings have reduced the performance by as much as 10%