Automatic CPU Overclocking:
This motherboard features a simple drop down menu of predefined overclocks regardless of installed CPU. All of the overclocked speeds were tested until instability; the system became unstable at 4.9GHz. However, as the screenshots of CPU-z show, the voltage was at a staggeringly high 1.53v. This presented two key issues; heat and damage to the CPU itself.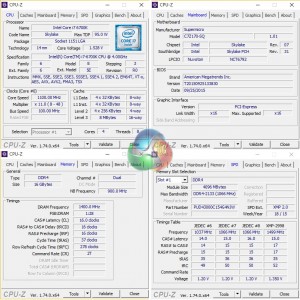 The 4.8GHz pre-set was achieved with a multiplier of 48 and BLCK of 100MHz with the voltage at 1.53V. I manually altered this to 1.45v to preserve the CPU but once the system loaded Windows, the voltage was steady at 1.53v.
Manual CPU Overclocking:
To test the Supermicro C7Z170-SQ motherboard's CPU overclocking potential, we first increased the CPU VCore to 1.40V. We selected Auto load-line calibration after trial and error showed that it delivered a minimal voltage drop under load. Power saving settings were disabled and the cache ratio was set to 45x.
Overclocking the CPU was a simple process after finally navigating to the correct section. The long list of settings is well laid out, but it could be organised with the key settings closer to the top rather than scattered throughout the list.
Something that should be included is colour coded voltage settings. This simple, yet effective feature allows the user to instantly notice if the chosen CPU voltage is Safe/ Acceptable/ Too High and is executed very well on ASUS motherboards.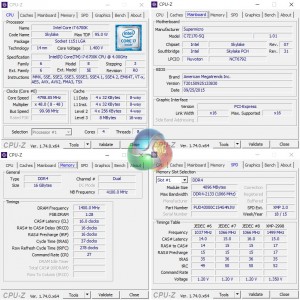 Under full load, the system held stable voltage at 1.4v with only minor drops to 1.36v with no adverse impact on the CPU clock speed or benchmark result.