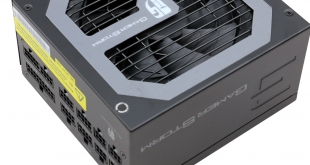 The DQ850-M promises high performance along with 80 PLUS Gold and ETA-A efficiency levels. It uses a 120mm FDB fan, which offers quiet overall operation while the provided warranty is 5 years (it has been extended to ten-years now). Since this power supply uses quality parts including Japanese caps, it will easily outlast the provided warranty, given that you power it through a stable mains grid.
Deepcool is a Chinese company mostly known for its impressive looking chassis. The same company also sell air cooled and liquid CPU coolers as well as power supplies. Although it has been quite a while since the last time that we got our hands on a Deepcool PSU, a look at the official site reveals a large number of corresponding products with the majority of them addressing mainstream systems.
Recently Deepcool released three new units which belong to its GameStorm line: the DQ850-M, DQ750-M and DQ650-M. The "M" letter stands for modular, since all three models are fully modular.
The manufacturer is Channel Well Technology and this particular platform ranges from 650W to 850W. Today we will take a detailed look at the flagship GameStorm unit, the DQ850-M.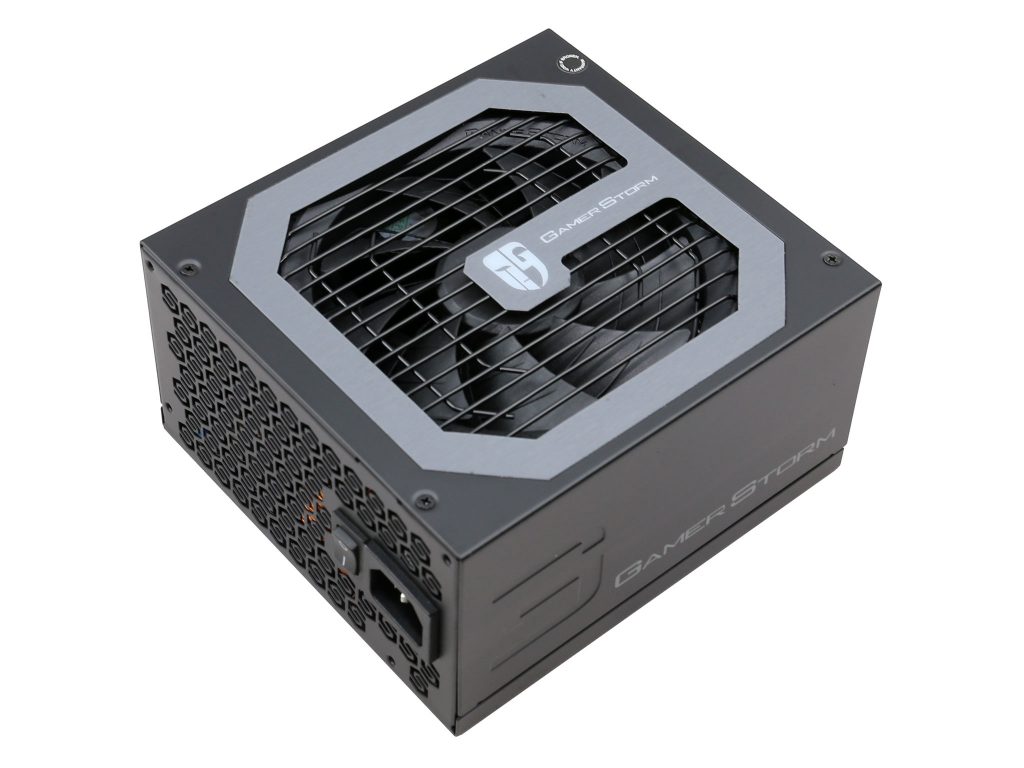 Given its capacity, the DQ850-M has compact enough dimensions with 162mm depth. There are however even smaller PSUs in the same capacity category – for example the Seasonic SSR-850FX which only measures 140mm in length.
Deepcool's offering has more appealing looks though, with the nicely designed fan grille stealing the show. We should note that the GameStorm unit with 750W capacity is the only one from the line featuring a white chassis.
Read our How We Test Power Supplies HERE
Specifications
Manufacturer (OEM)
 Channel Well Technology
Max. DC Output

850W

Efficiency
80 PLUS Gold, ETA-A (88-91%)
Noise
LAMBDA-A- (25-30 dB[A])
Modular

✓

(Fully)
Intel C6/C7 Power State Support

✓

Operating Temperature (Full Load)
0 – 50°C
Over Voltage Protection

✓

Under Voltage Protection

✓

Over Power Protection

✓

Over Current (+12V) Protection

✓

Over Temperature Protection

✓

Short Circuit Protection

✓

Surge Protection

✓

Inrush Current Protection

✓

Fan Failure Protection

✗

No Load Operation

✓

Cooling
120mm Fluid Dynamic Bearing Fan (DF1202512CH-003)
Semi-Passive Operation

✗

Dimensions (

W x H x D

)
152 x 88 x 162mm
Weight
1.60kg (3.53

lb

)
Form Factor
ATX12V v2.4, EPS 2.92
Warranty
5 Years (has been extended to ten-years)
This unit is based on a CWT platform and more specific the GPU850V-G. In the Cybenetics scale it scores ETA-A and LAMBDA-A- efficiency and noise certifications and it is also 80 PLUS Gold certified.
The max operating temperature for full load delivery is 50°C and all necessary protection features are supported. Strangely enough, although the chassis is large enough to accommodate a 140mm fan, Deepcool decided to use a smaller, 120mm diameter fan. We are strong supporters of using the larger supported fan since it can offer the same airflow but with lower noise output levels.
Lastly, the provided warranty is long enough at five years. Compared to other brands such as Corsair, EVGA and Seasonic which offer ten to twelve years, Deepcool's offering might look short.
[
25/9/18 Update
: Deepcool informed us that the provided warranty has been extended to ten-years]
Power Specifications
Rail
3.3V
5V
12V MBPH
12V CPU
12V VGA1
12V VGA2
5VSB
-12V
Max. Power
Amps
22
22
25
25
40
40
2.5
0.3
Watts
120
850
12.5
3.6
Total Max. Power (W)
850
There are four +12V rails which combined can deliver the unit's full power. The minor rails are quite strong with 120W max combined power, while the 5VSB rail officially can deliver up to 2.5A current output.
Cables & Connectors
Modular Cables
Description
Cable Count
Connector Count (Total)
Gauge
In Cable Capacitors
ATX connector 20+4 pin (550mm)
1
1
18AWG
No
4+4 pin EPS12V (700mm)
2
2
18AWG
No
6+2 pin PCIe (500mm+100mm)
2
4
18AWG
No
SATA (550mm+150mm+150mm) / 4-pin Molex (+150mm)
1
3 / 1
20AWG
No
SATA (450mm+150mm+150mm) / 4-pin Molex (+150mm)
1
3 / 1
20AWG
No
4-pin Molex (550mm+150mm) / SATA (+150mm+150mm)
1
2 / 2
20AWG
No
4-pin Molex (450mm+150mm) / SATA (+150mm+150mm)
1
2 / 2
20AWG
No
AC Power Cord (1400mm) – C13 coupler
1
1
18AWG
–
As expected there are two EPS connectors however the number of PCIe looks low at four. Usually the higher-end 850W units come with six PCIe connectors. The number of peripheral connectors is increased and it is good to see them distributed via four cables.
The EPS cables are long, and the distance among the peripheral connectors is adequate at 15cm. Ideally we feel the ATX cable should reach 60cm in length.
Finally, the peripheral cables use 20AWG gauges instead of the 18AWG that the ATX spec mentions. If those cables didn't include the 4-pin Molex connectors, which can handle more Amps than the SATA connectors, then we wouldn't mind so much about the thinner gauge.
Power Distribution
Power Distribution
12V1
ATX
12V2
CPU
12V3
VGA1
12V4
VGA2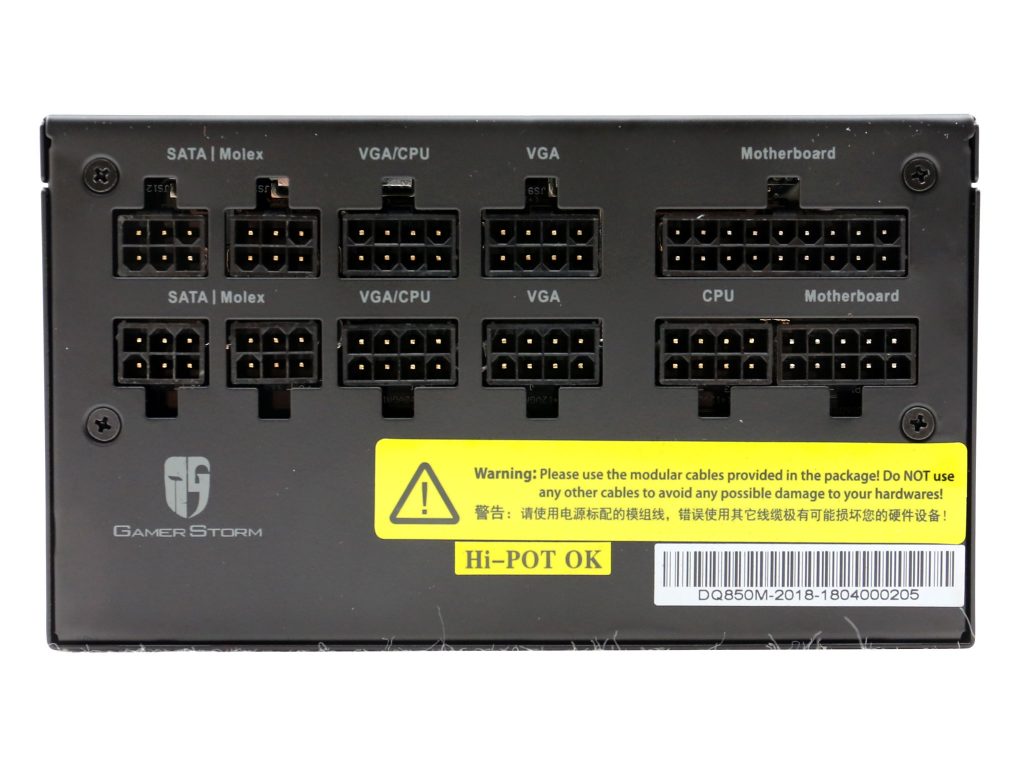 The single CPU socket, located close to the couple of motherboard sockets, is powered through the second 12V rail. Since there are two EPS cables, you will have to use one of the VGA/CPU sockets if you need a second EPS connector, meaning that you will end up mixing the PCIe and EPS cables. Ideally those connectors should be powered through separate +12V virtual rails.
Be sure to check out our sponsors store EKWB here