ATTO Disk Benchmark
The ATTO disk benchmark is a Windows-based utility for testing storage performance of any storage drive or controller. We use the default benchmark setup and run this on an OCZ Trion 150 SSD directly connected to the SATA ports and then again over a USB 3.0 port using a USB 3.0 to SATA III adapter.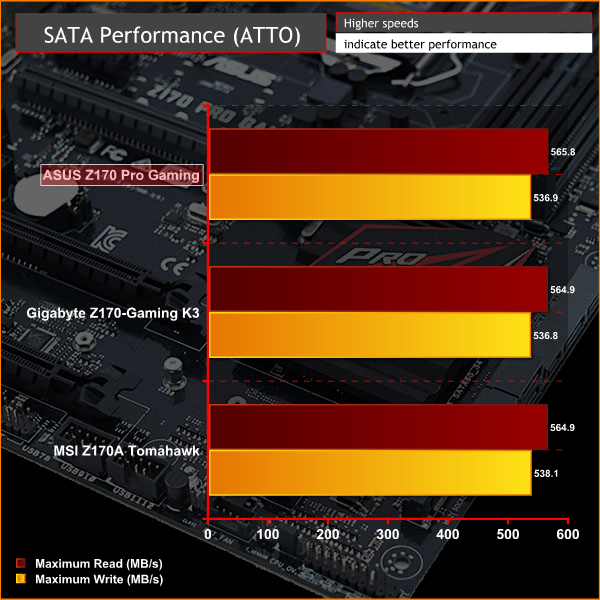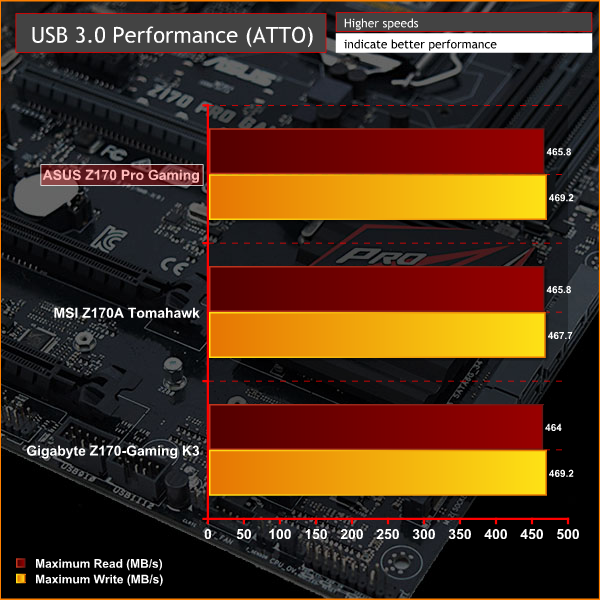 Storage performance was uniform across all motherboards which makes sense as they all use the same USB 3.0 controllers and SATA controllers provided by the Intel Z170 Express chipset.
Rightmark Audio Analyser
Rightmark Audio Analyser is a freeware benchmarking utility designed to objectively test the performance characteristics of audio solutions. We setup a line-in line-out loop and execute the record/playback test before generating the results report you see below. This test was run at 24bit audio depth and 192KHz frequency.

The results on the ASUS Z170 Pro Gaming are excellent for the price point and the inclusion of a headphone amplifier is another bonus too. While there are better audio solutions available, the performance offered here will  be enough to satisfy most PC gamers.
Power Consumption
We leave the system to idle on the Windows 10 desktop for 5 minutes before taking a reading, for CPU load results we run Cinebench and take a reading in the middle of the render progress.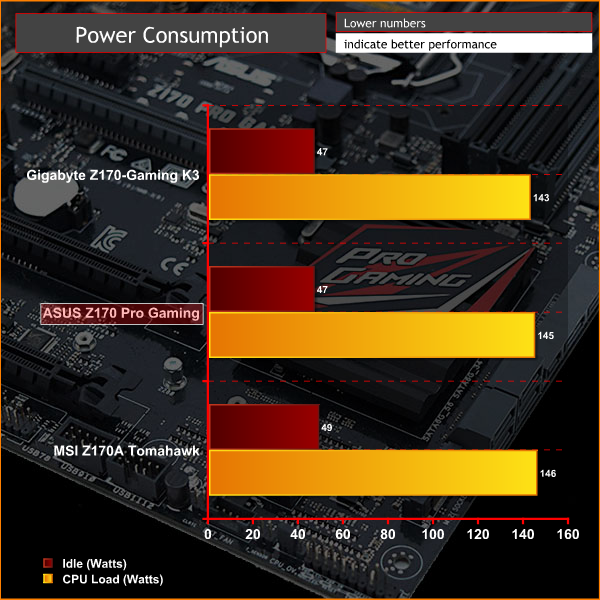 Power consumption is similarly uniform across all tested motherboards since the hardware is fundamentally similar, only on higher-end motherboards with lots of additional controllers, processing chips and hardware may you see slightly increased power consumption.