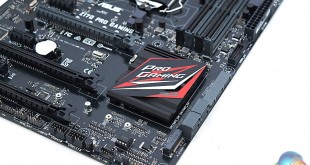 There are an extraordinary number of Z170 motherboards currently available to buy, of which a substantial proportion of these directly target the growing PC Gaming market. While it is true that Gaming motherboards tend to be more expensive than non-Gaming counterparts, due to the extra design work and features implemented on them, Gaming motherboards are still available at surprisingly aggressive price points.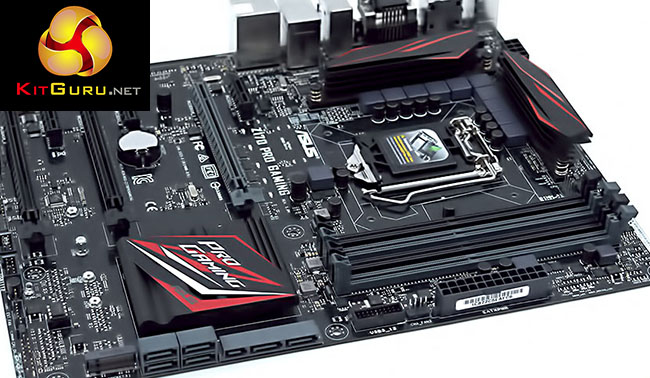 The point in case is the current generation of Z170 motherboards which have ASUS, ASRock, Gigabyte and MSI all offering a Z170 Gaming motherboards in the "around £100" sweet spot. ASUS, proclaiming itself (in no uncertain terms) as "the best motherboard brand", delivers it's entry-level Z170 gaming motherboard at the highest price of all the major motherboard vendors. 
The ASUS entry-level Gaming Z170 motherboard is the Z170 Pro Gaming, retailing for around £125 in the UK and $160 over in the USA. By ASUS standards this is a very aggressive price point given that prior to the Z97 generation of motherboards the only ASUS motherboards to carry any Gaming branding were part of the Republic of Gamers range and carried a lofty price premium.
In the present market, ASRock, Gigabyte and MSI all offer Z170 Gaming motherboards in the £95-105 price bracket, making ASUS the most expensive option. Even so, there is currently something close to a price war going on between the motherboard vendors to continuously bring the price of gaming motherboards down, resulting in an extremely healthy number of options for consumers.
The traits required for a good "Gaming" motherboard, aside from a competitive price, are still largely recognised as being strong audio, networking, performance and an aggressive styling – though the overall concept of a gaming motherboard is somewhat difficult to grasp since any motherboard can be used to power a gaming machine.
ASUS has made sensible design choices to target gamers with the Z170 Pro Gaming, deploying Realtek ALC1150-based audio which is currently one of the best audio codecs available, a high-quality Intel I219V Gigabit network controller and a traditional red & black "gaming" theme. Performance is covered by offering all the latest connectivity standards of the Z170 platform including M.2, DDR4, USB 3.1, SATA Express and support for Intel Skylake CPUs with full overclocking capabilities.
Features:
LGA1151 socket for 6th Gen Intel® Core™ Desktop Processors
Dual DDR4 3400 (OC) support
PRO Clock technology, 5-Way Optimization and 2nd-generation T-Topology: Easy and stable overclocking
SupremeFX: Flawless audio that makes you part of the game
Intel Gigabit Ethernet, LANGuard & GameFirst III: Top-speed protected networking
RAMCache: Speed up your game loads
USB 3.1 Type A/C & M.2: Ultra-speedy transfers for faster gaming
Gamer's Guardian: Highly-durable components and smart DIY features
Sonic Radar ll: Scan and detect your enemies to dominate