ATTO Disk Benchmark
The ATTO disk benchmark is a Windows-based utility for testing storage performance of any storage drive or controller. We use the default benchmark setup and run this on an OCZ Trion 150 SSD directly connected to the SATA ports and then again over a USB 3.0 port using a USB 3.0 to SATA III adapter.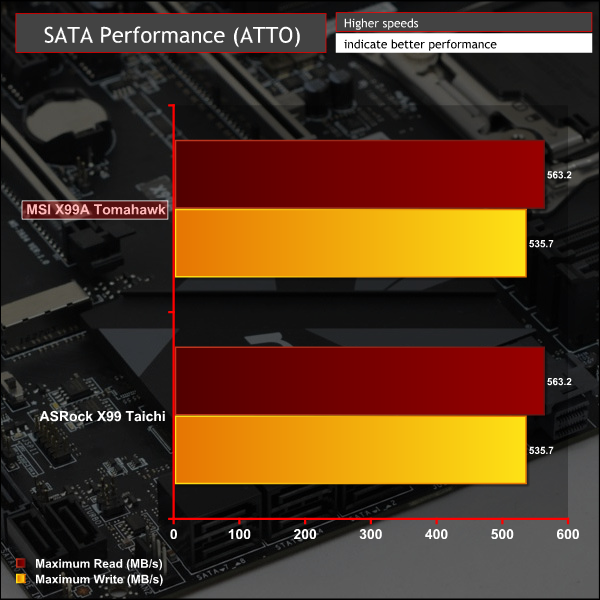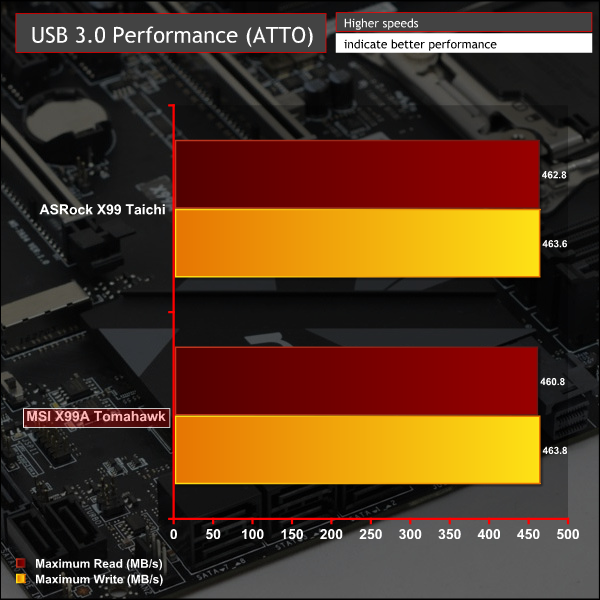 USB and SATA performance off the X99 chipset is primarily a check-box exercise; both motherboards pass the test here.
Rightmark Audio Analyser
Rightmark Audio Analyser is a freeware benchmarking utility designed to objectively test the performance characteristics of audio solutions. We setup a line-in line-out loop and execute the record/playback test before generating the results report you see below. This test was run at 16bit audio depth and 192KHz frequency.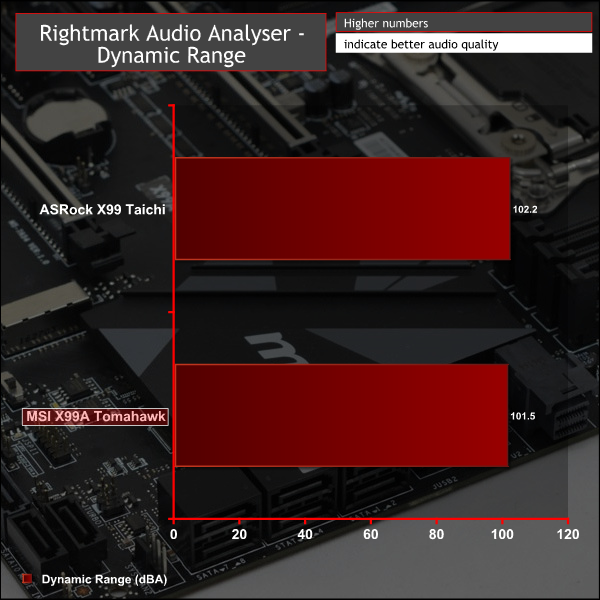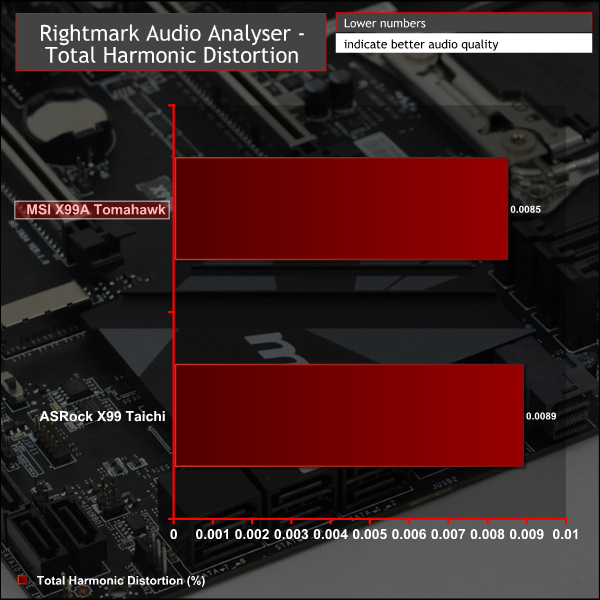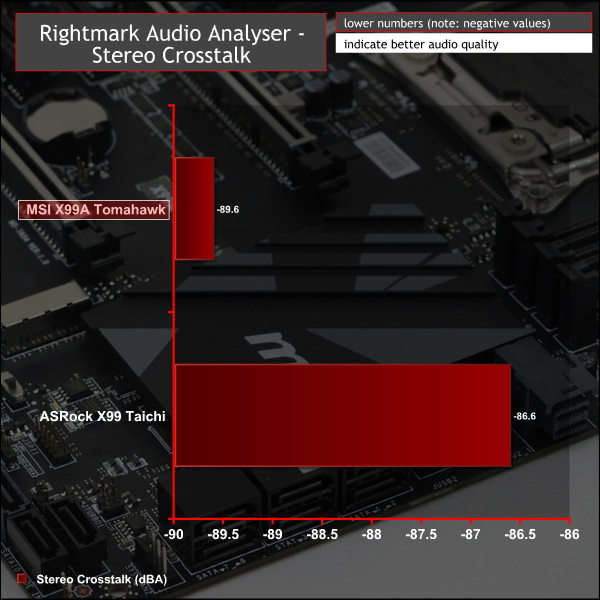 With almost all X99 motherboards using the ALC1150 codec and at least one headphone amplifier, performance is converging quite strongly between all vendors. There are a few subtle variations in performance influenced by the choice of capacitors, amplifiers and isolation methods, but in this test both boards are equally as capable.
Power Consumption
We leave the system to idle on the Windows 10 desktop for 5 minutes before taking a reading, for CPU load results we run Cinebench and take a reading in the middle of the render progress.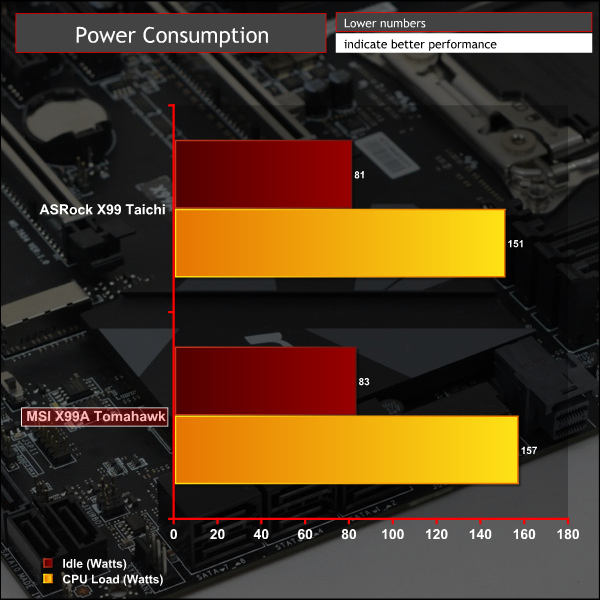 MSI's default power consumption was ever so slightly higher at idle and load, though not significantly different enough to make any reliable conclusions about VRM efficiency or voltage stability.