Overclocking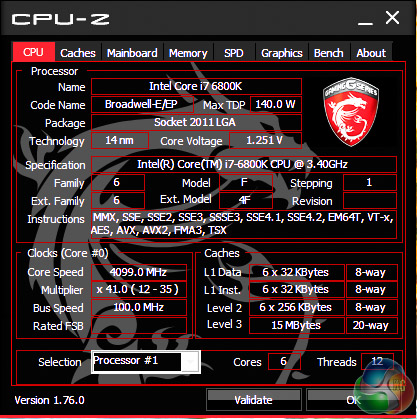 For this round of X99 testing we made use of a retail Core i7 6800K and based on testing with a number of motherboards it is a particularly weak overclocker, considering the high expectations we had for this CPU.

With the MSI motherboard we managed to get 4.1GHz stable with 1.25 volts and 4.2GHz would post with 1.25~1.3 volts but was sometimes unstable when running load tests. Hesitant to push the voltage further than 1.3 volts due to thermal constraints for a 240mm AIO, we settled on 4.1GHz as the final overclock.
For comparison the ASRock X99 Taichi managed to hold the 4.2GHz overclock stable with 1.275 volts but we reckon you'd be able to get 4.2GHz on this MSI board with enough patience and setting tweaking.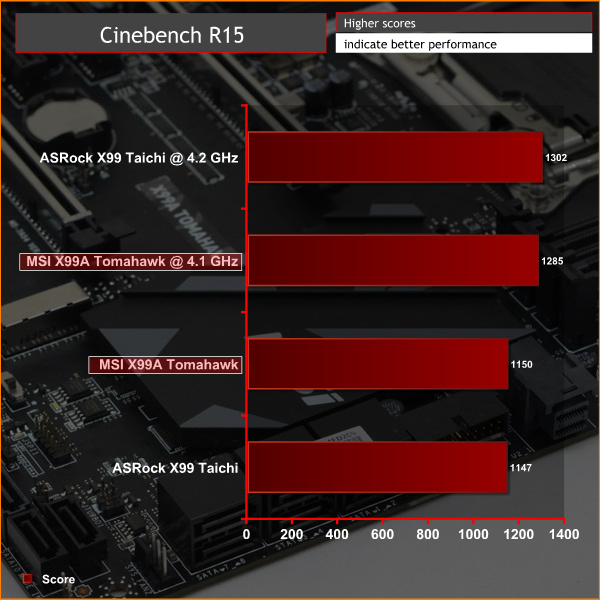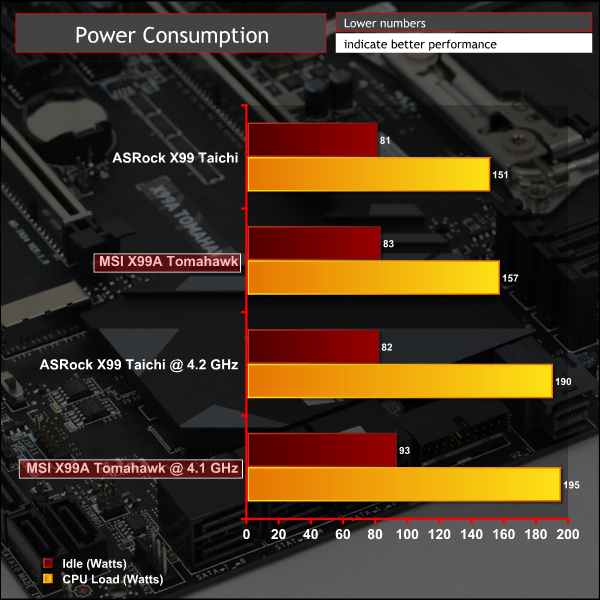 Overclocked CPU performance seems close (1.3% difference) given the frequency difference (2.5%) though the improvement over stock behaviour is still decent enough, circa 12%.
MSI's power consumption is higher at load despite running a lower voltage than ASRock's X99 Taichi (1.25 vs 1.275), likewise the idle power consumption was elevated.  Higher power consumption isn't out of the ordinary for overclocked systems but we prefer when idle power saving behaviour is aggressive, as is the case with the ASRock motherboard.