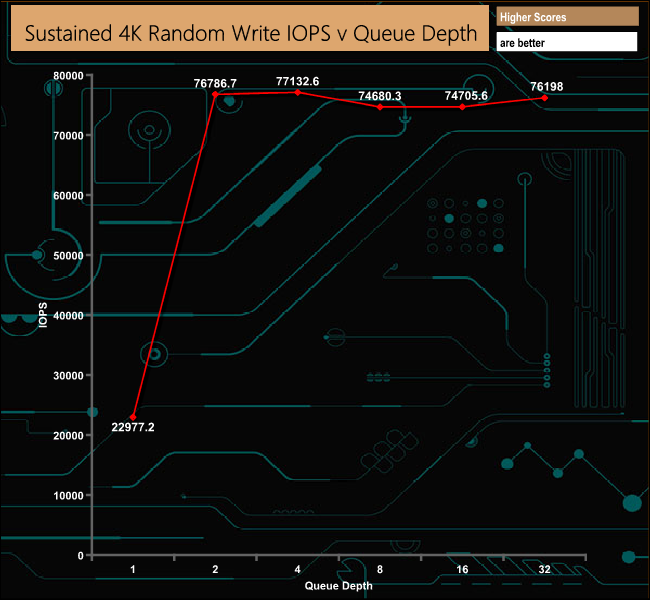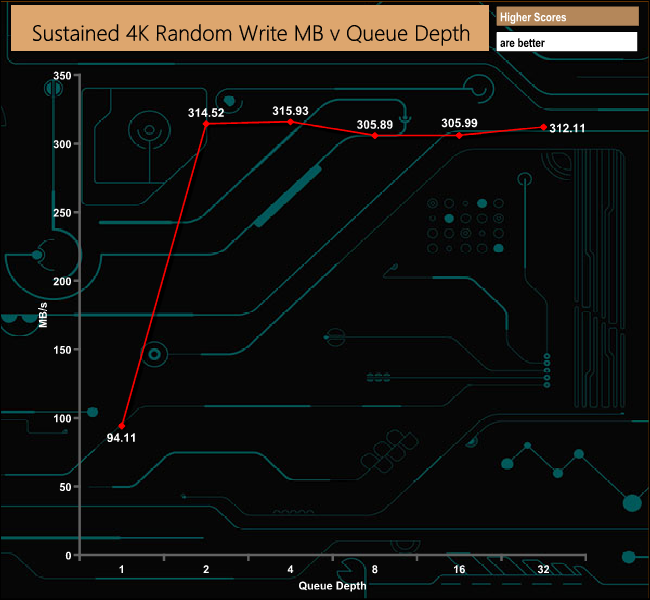 When tested with our 4K random write tests using 4 threads, the results we got from the drive were disappointing to say the least. The best figure we got was 77,132 IOPS, nowhere close to the official maximum figure of 200,000 IOPS.
4K Random Write v QD Performance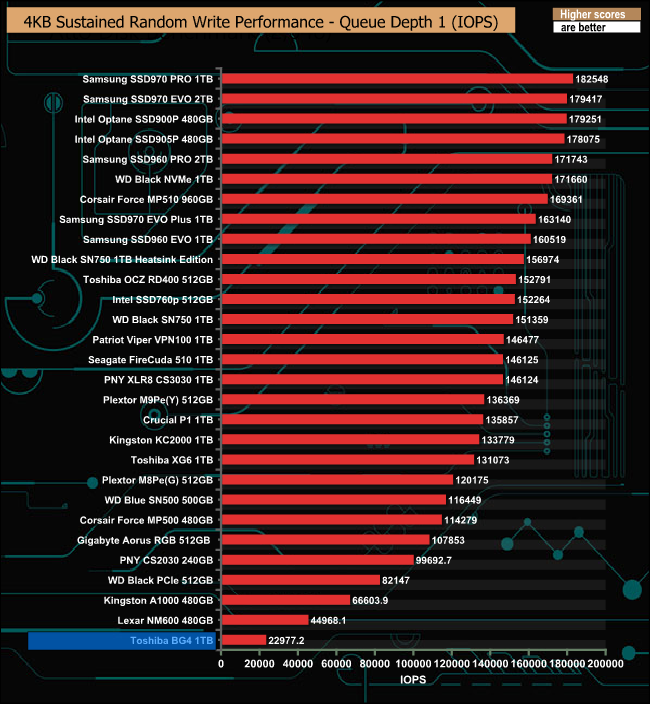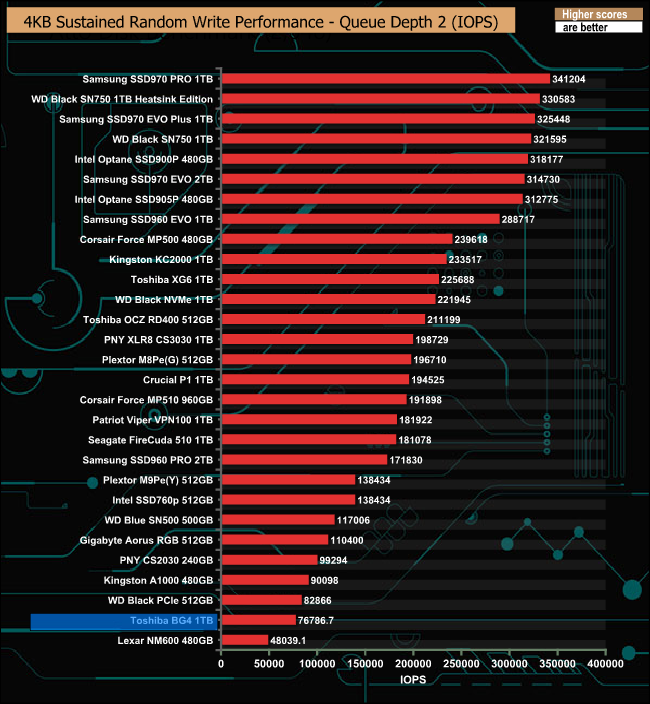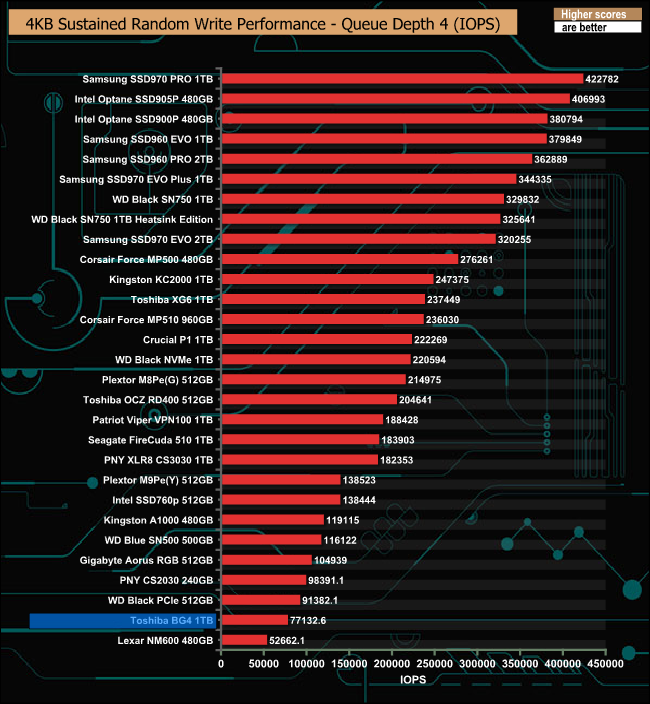 The tested 4K performance of the drive might be disappointing but apart from the QD1 result, the drive is very consistent.