SSD Performance

Samsung's 850 EVO SSD delivers excellent read and write numbers, irrelevant of whether or not the data is compressible. The sequential throughput shown by the 850 EVO is about as high as it gets for a SATA 6Gbps SSD – anything higher would demand a PCIe-based (including M.2) solution.
Unlike the Fusion Raptor, Chillblast does not enable Samsung's RAM-accessing RAPID mode on the Fusion Barbarian. Higher transfer rates aren't typically needed for gamers, so the decision clearly outlines the Fusion Barbarian's gaming requirements, as opposed to the gaming and computational usage aims of the Fusion Raptor.
HDD Performance

High sequential transfer rates are delivered by the Seagate ST2000DM001 2TB HDD with its 7200rpm rotational speed. This is good for gamers who want to record high-resolution footage of their gameplay.
USB 3.0
We tested USB 3.0 performance using the Kingston HyperX 3K SSD connected to a SATA 6Gb/s to USB 3.0 adapter powered by an ASMedia ASM1053 controller.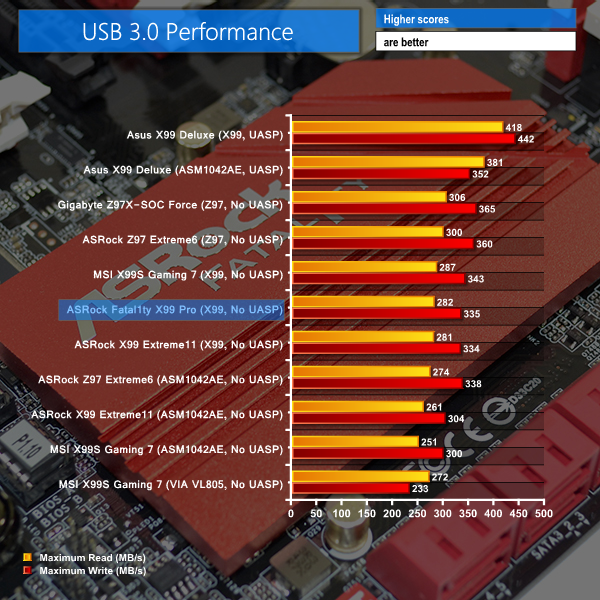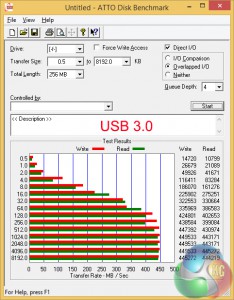 USB 3.0 transfer rates in the region of 440MBps are about as fast as it gets for the SuperSpeed interface. These levels are achieved thanks to Windows 8.1's built-in support for the UASP USB 3.0 driver.
Windows 7 users will be looking at numbers closer to a maximum of 360MBps.