PCMark 8
To give a general, overall score of the BRIX's performance, I ran PCMark 8's 'Home Conventional' test.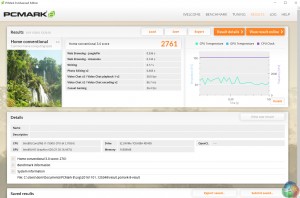 I do not have any comparison data here as I do not usually use PCMark 8 in my benchmarking process. However, I include the score to allow readers to run the same test (there is a free demo on Steam allowing you to do so) and see how your system compares.
Memory bandwidth
As users have to supply memory for the BRIX, I am not testing the speed of our G.Skill DDR4 kit. Rather, I am testing the memory bandwidth to ensure the 2x SODIMM slots on the BRIX are functioning properly.
Usually, I test memory bandwidth using SiSoft Sandra. However, I encountered a software issue and had to resort to using AIDA64.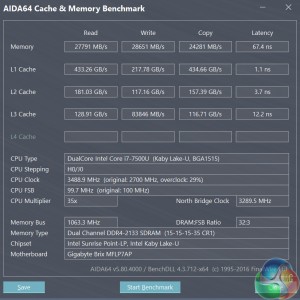 Above, on the top row, you can see the read and write speeds of the DDR4 memory. This tells me the memory interface is working perfectly well, and that it is of a high standard.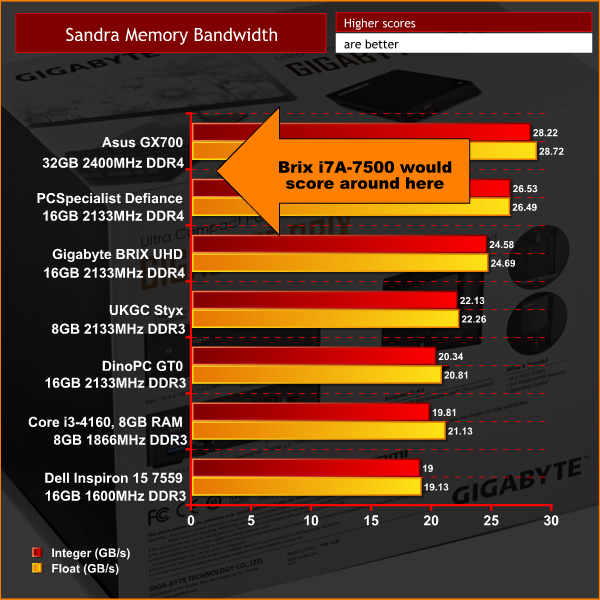 While not directly comparable, as I used two different pieces of software, the arrow on the chart above indicates roughly where the G.Skill/BRIX memory bandwidth would score had I used SiSoft Sandra's memory bandwidth test.