The GW-HT35's pair of Xeon E5-2687W v3 processors are top of the official Intel workstation range, although there are server-focused parts with up to 18 cores that we do sometimes see in desktops. The E5-2687W v3 "only" offers ten cores, but has a clock speed advantage over most of the server CPUs, running at a nominal 3.1GHz, with a 3.5GHz Turbo Boost mode.
Unlike Core i7 processors, Xeons aren't usually supplied permanently overclocked, although some motherboards allow you to do so. Still, the 3.5GHz mode will be good for modelling. With Hyper-Threading available, there are 20 threads per CPU for a sizable total of 40 threads, which will be excellent for multi-threaded activities like rendering.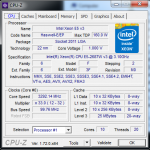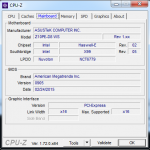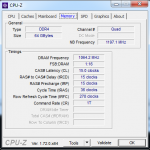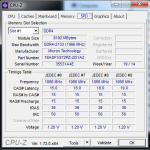 The twin processors are backed up by a very healthy 64GB of 2,133MHz DDR4 SDRAM, supplied as eight 8GB DIMMs on the Asus Z10PE-D8 WS. This doesn't leave any room for upgrade, as the DIMMs take all available slots.
But the board supports up to 512GB should you ever feel 64GB is not enough. The processors have been water-cooled by two of Corsair's H80's blocks, customised by Scan for the GW-HTX35's setup.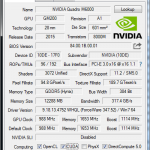 The next super-high-end inclusion is the graphics card. The NVIDIA Quadro M6000 is just about the most expensive graphics card on the market, but it's also the most powerful. This is the first of the high-end Quadros to move over to the NVIDIA Maxwell architecture, and the very first one to use the second-generation version, although 4000 and 5000 series spins are also planned.

The M6000 is a monster card. It incorporates a massive 3,072 CUDA cores – over 700 more than the high-end K5200 and more than twice as many as the popular K4200. The core frequency is fast at 988MHz and the 12GB of GDDR5 runs at 1,653MHz on a 384-bit bus, providing 317GB/sec of bandwidth, which is more than 50 per cent more than the K5200 and K4200. Although this card is a specialist one aimed at applications requiring huge texture sets, it should be a performance king across the board.
The Asus Z10PE-D8 WS motherboard sports eight 6Gb/sec SATA ports, plus two SATA Express offering up to two more each. There's also a M.2 x4 connection, but for some reason Scan hasn't taken advantage of this for main storage, using a SATA-connected 512GB Samsung 850 Pro for operating system and applications.
This is a surprise, given the hefty price of the system and the greater performance of M.2 drives. But there is also a secondary SATA storage device in the shape of a 2TB Seagate Barracuda 7200.14 7,200rpm conventional hard disk, which will provide plenty of capacity for audiovisual data and 3D assets. A Samsung SH-224DB DVD rewriter and multi-format are also supplied, so the full range of storage options are covered.
There are six USB 3.0 and two USB 2.0 ports alongside twin Gigabit Ethernet on the rear panel, plus eight-channel audio. So there is a good range of external connectivity on the rear, plus a couple of USB 3.0 in the memory card reader add-on. The chassis also offers a pair each USB 3.0 and USB 2.0 on the top front edge.