CINEBENCH R15 is a cross-platform testing suite that measures hardware performance and is the de facto standard benchmarking tool for leading companies and trade journals for conducting real-world hardware performance tests. With the new Release 15, systems with up to 256 threads can be tested.
CINEBENCH is available for both Windows and OS X and is used by almost all hardware manufacturers and trade journals for comparing CPUs and graphics cards.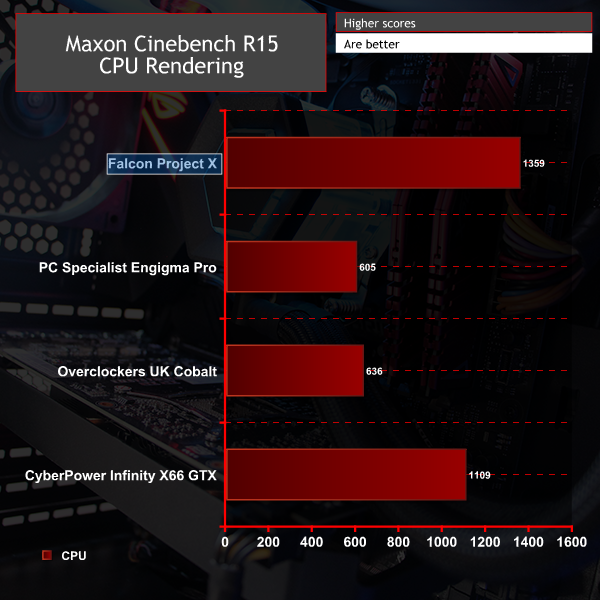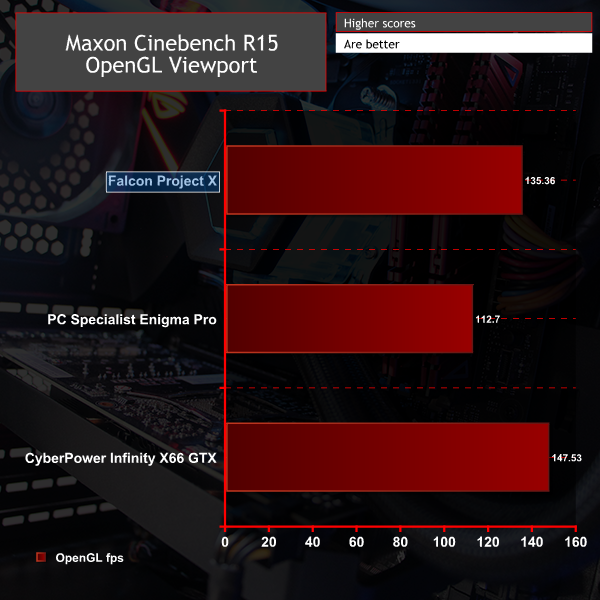 The Falcon's result of 1,359cb is twice as good as the Overclockers UK machine, which had an overclocked Core i3 processor with a far poorer core count. It's also a couple of hundred points faster than the CyberPower machine, which had the tweaked Core i5-8600K processor. The final contender, PC Specialist's stock-speed Core i3 machine, could only muster 605cb.
That fantastic result bodes well for several important usage scenarios. The huge score largely comes from the extra multi-threaded cores, and that extra punch means the Falcon will be far faster when it comes to handling multi-tasking and tough work applications.
You won't have any issues running low-end tasks with this machine either. Whether it's web browsing or Office tools, the Falcon will prove to offer a smooth experience.