To measure idle temperatures, a reading was taken after having Windows open on the desktop for 30 minutes. A reading under load was taken with Prime 95's SmallFFt test running alongside 3DMark Fire Strike.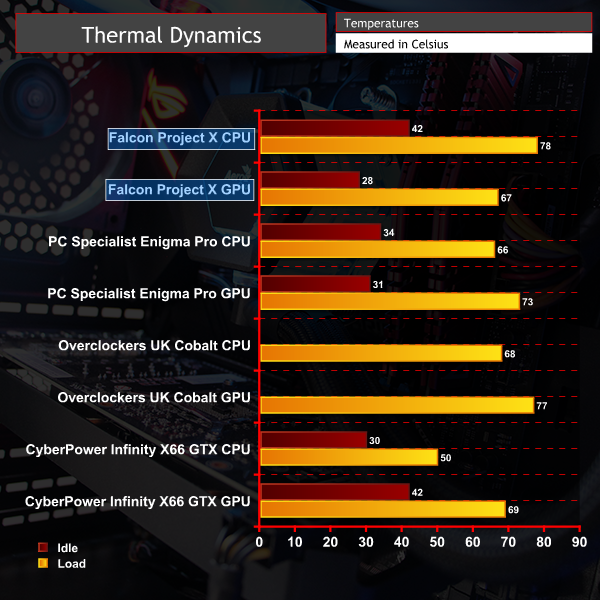 The Falcon didn't have any temperature issues during any of our benchmarks. In a full-system stress-test the CPU and GPU peaked at 83°C and 67°C respectively, with the processor a little cooler when that component was tested on its own. There were no throttling issues during stress-tests, either: the CPU ran at a solid 3.975GHz, with the GPU rattling along at 1,860MHz.

The issue wasn't temperature – it was noise. When idling the Falcon rig pumped out a low rumble that was still noisier than most of its rivals in the same situation. When stressed, the rig was still louder than most its competitors – not irritating or intrusive, but certainly noticeable.
If you're using a headset or speakers, it's easy enough to mask the Falcon's noise. But the fact remains that it's louder than most of its rivals in most scenarios, so that's worth remembering if you want a system that's particularly quiet.