Here we test the Falcon Project X VR Ready Gaming PC 's storage performance, using CrystalDiskMark 5.2.1.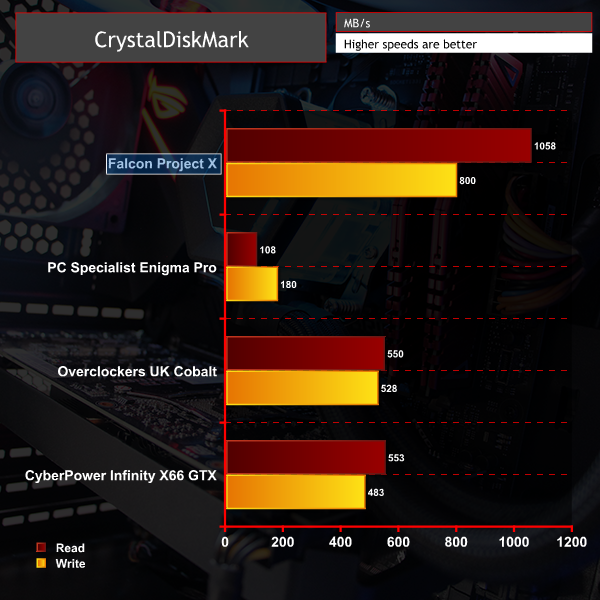 The AData SSD inside the Falcon delivered read and write speeds of 1,058MB/s and 800MB/s. That's about twice the speed that you'll get from a SATA SSD, sure, and it's better than any of the drives in any rival machines.

However, it's still disappointing for a NVMe drive. The best NVMe SSDs will treble those benchmark speeds easily, and upgrading isn't a particularly expensive change: swapping to a Samsung 960 EVO on the Falcon website will cost you around £30.