For this test, we ran the Falcon Project X VR Ready Gaming PC through Time Spy, Fire Strike and Fire Strike Extreme. We have listed results for the overall score, the CPU only score, the GPU-only score and physics.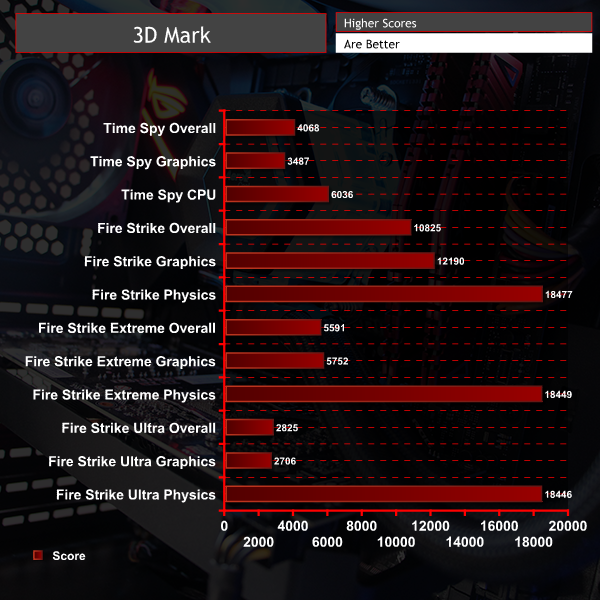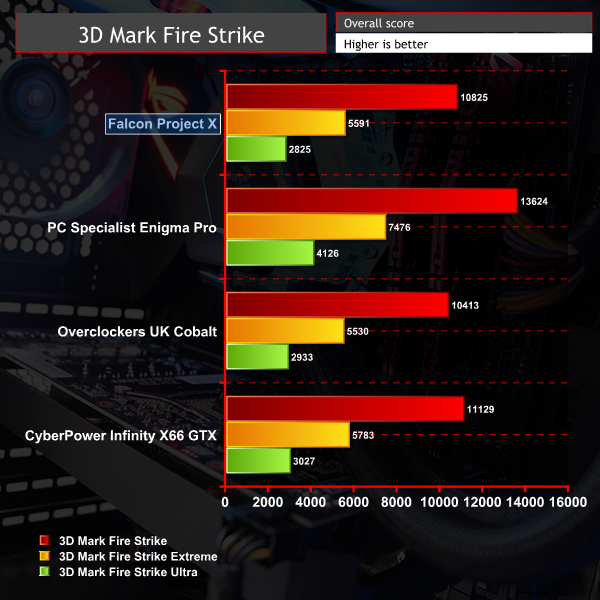 The Falcon machine may have the weaker 3GB version of the GTX 1060, but it traded blows with rival machines that feature the 6GB variant of the card – undoubtedly with the superb processor picking up some of the slack.
The Falcon scored 10,825 points in the standard Fire Strike test. That's around 400 points better than the Overclockers UK Cobalt, but a little behind the CyberPower Infinity X66 GTX, with both of those rival rigs featuring the 6GB GTX 1060.
Unsurprisingly, the Falcon was a long way behind the PC Specialist rig, which used a GTX 1070 to deliver a score of 13,624.
The lesser memory and CUDA cores of the 3GB card has more of an impact in tougher tests. In the Fire Strike Ultra benchmark, for instance, the Falcon falls behind both machines with the 6GB version of the card – it no longer sits between the two.