The Falcon Project X VR Ready Gaming PC comes with one Nvidia GeForce GTX 1060 graphics chip. For our tests today, we have ran two high-end games, starting at 1080p and working our way up to 4K to see how much this machine can cope with.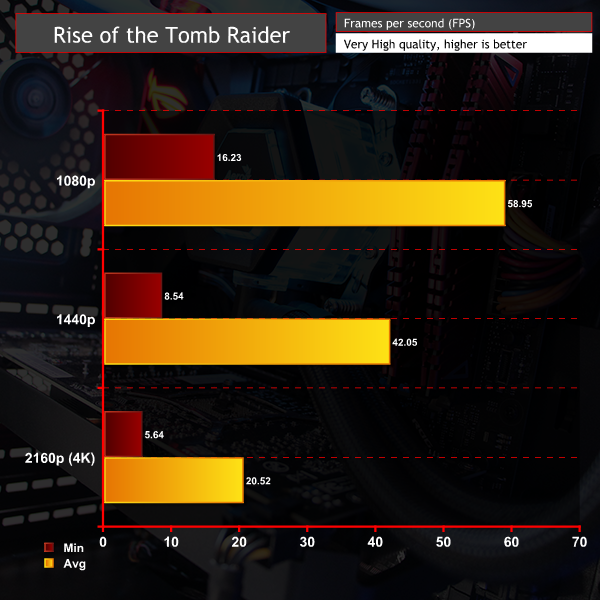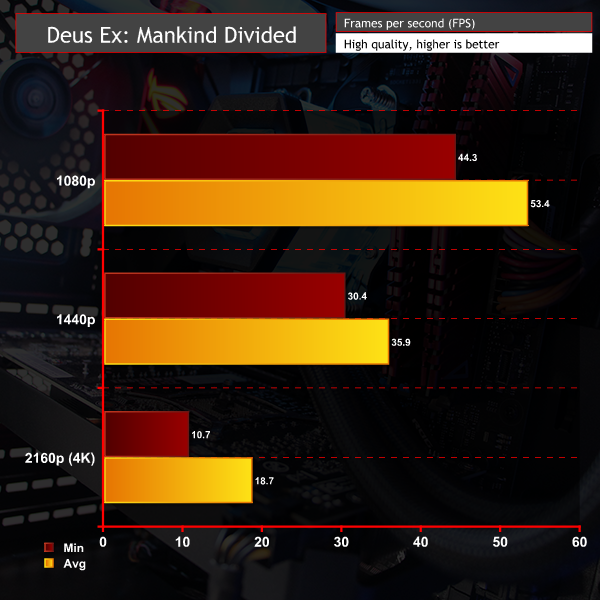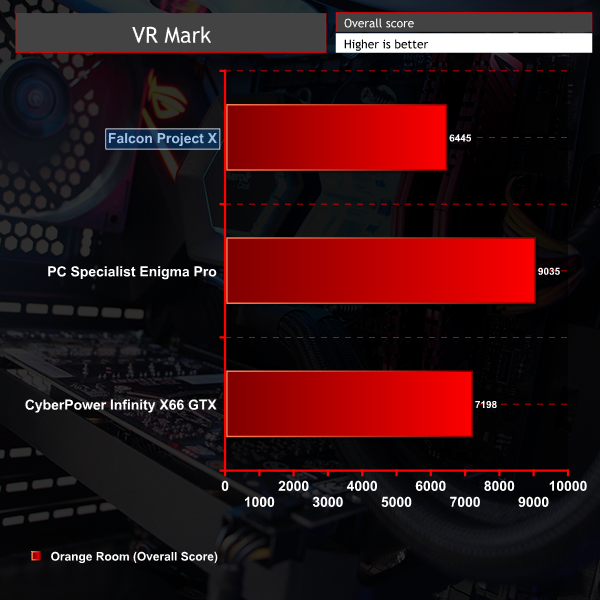 There wasn't much between the 3GB and 6GB versions of the GTX 1060 in the 3D Mark tests, but the difference between the two cards was more obvious in real-world gaming benchmarks.
In Tomb Raider's Very High benchmark at 1080p, for instance, the Falcon system averaged 58.9fps. That's a good result that ensures games are playable, but it's a long way behind the Overclockers and CyberPower machines, which returned averages of 74.7fps and 79fps.
The Falcon's card returned a playable framerate at 1440p, but it remained about 15 frames behind its rivals that have the better GTX 1060.
The same situation occurred in Deus Ex: Mankind Divided. While the Falcon's 1080p result of 53.4fps is good, the Overclockers machine managed 62fps. It was playable at 1440p, but newer, tougher games will quickly prove too much for the 3GB card to handle – whereas the 6GB version of the GTX 1060 will always have more graphical headroom thanks to its increased CUDA core count.
Unsurprisingly, there's no competition between the Falcon and the PC Specialist, because the latter includes a GTX 1070 graphics card.
The PC Specialist will always be quicker in games, but the gulf can really be seen in the VR Mark test. The Falcon's Orange Room score of 6,445 is fine, and it means you can play VR games if you're willing to dial back the settings – but the PC Specialist machine scored more than 9,000 points in the same test.
In essence, then, the Falcon is a capable rig for 1080p gaming – but it'll struggle in many other scenarios. The toughest games won't play at 1440p unless you dial back the settings, and the same is true of VR headsets. It also won't handle 4K at all.