Grand Theft Auto V is an action-adventure game played from either a first-person or third-person view. Players complete missions—linear scenarios with set objectives—to progress through the story.
Outside of missions, players can freely roam the open world. Composed of the San Andreas open countryside area and the fictional city of Los Santos, the world of Grand Theft Auto V is much larger in area than earlier entries in the series.
The world may be fully explored from the beginning of the game without restrictions, although story progress unlocks more gameplay content. (Wikipedia).

We maximised every slider – FXAA was enabled, although we left all other Anti Aliasing settings disabled – based on reader feedback from previous reviews. 'Ignore Suggested Limits' was turned 'ON'. The 2560×1440 and 3820×2160 (4K) resolutions were tested.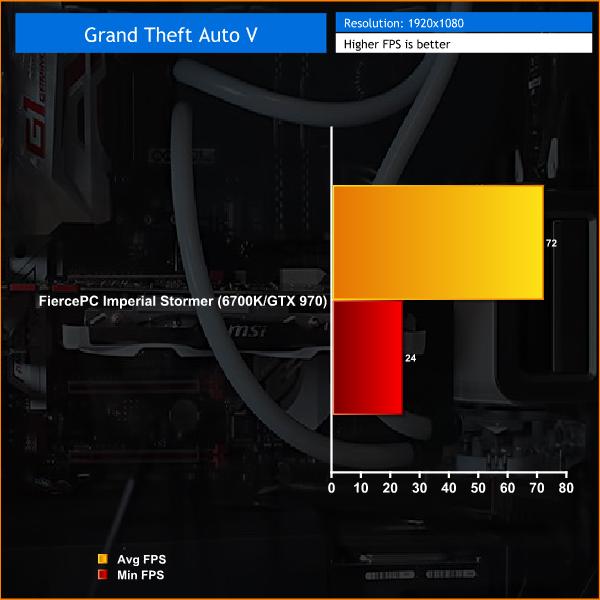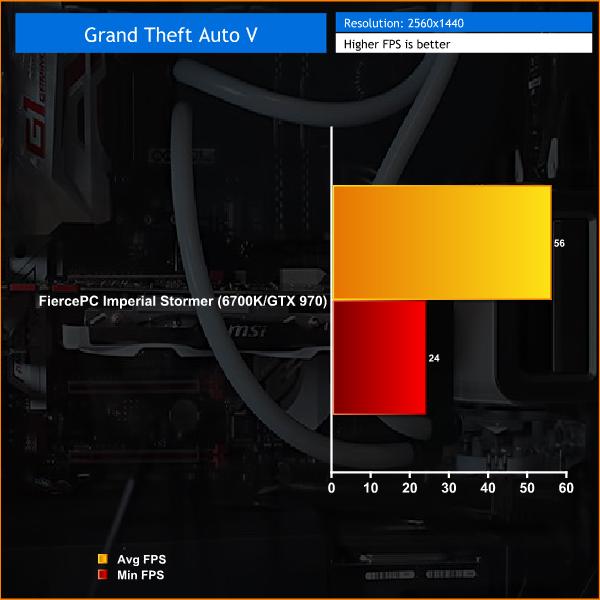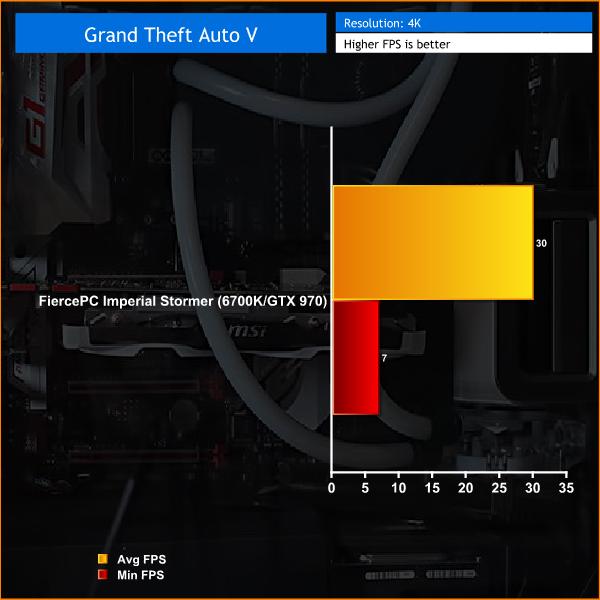 Grand Theft V falls over slightly at 4K, with a barely playable average frame rate around the 30fps mark, and a minimum that's well under but it runs just fine at 1440p and 1080p, albeit with the minimum result dipping slightly below.