Crystalmark is a useful benchmark to measure theoretical performance levels of hard drives and SSD's. We are using V3.0.1 x64. We test the Kingston Solid State Drive, and the Seagate 1TB Barracuda hard drive.


The Kingston Solid State drive performs well, hitting around 450 MB/s read and 490 MB/s write. The Seagate mechanical hard drive rates between 160 MB/s and 170 MB/s.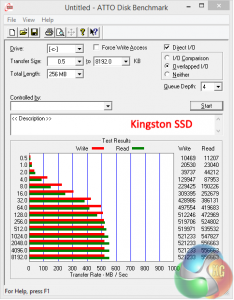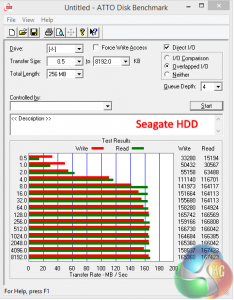 Atto Performance is very strong for the Solid State Drive – peaking at 555MB/s read and 520 MB/s write.