In Thief 2014 Players control Garrett, a master thief, as he intends to steal from the rich. Similar to previous games in the series, players must use stealth in order to overcome challenges, while violence is left as a minimally effective last resort.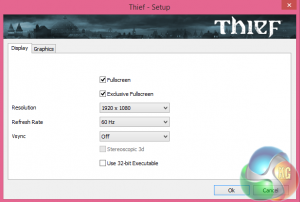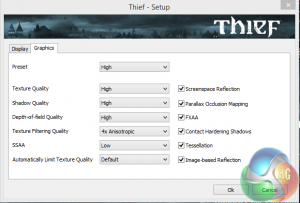 We test at 1080p with the 'HIGH' image quality preset, shown above. 'Very High' proved unplayable.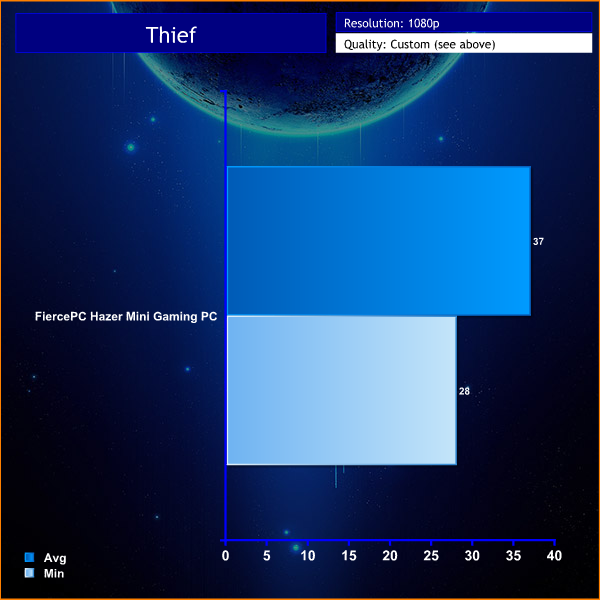 The system manages to maintain a reasonably good frame rate at these rather demanding settings.