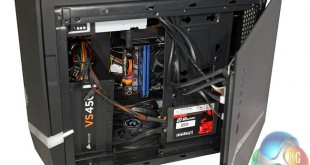 While overclocked Core i7 systems with dual GTX Titan Black graphics cards are the wet dream of any enthusiast user, most of us have to make do with a more modest configuration. If you are working with a limited budget of £500 then today's review system will certainly be interesting. The FiercePC Hazer Mini Gaming PC is no slouch because it features the Kitguru award winning Nvidia GTX 750 Ti graphics card. DX11 1080p gaming at high image quality settings is a distinct possibility.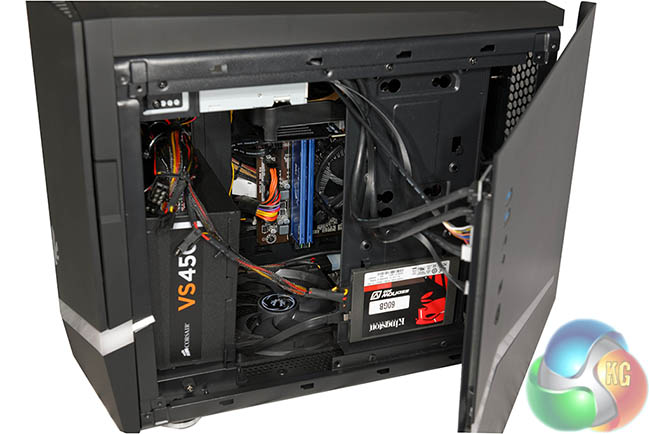 Hazer Mini Gaming PC – page listing here.
Standard Configuration:
Bitfenix Colossus M Micro ATX Case – Black
Corsair VS450 450W Power Supply
Gigabyte GA-H81M-S2PV Motherboard
Intel Core i3 4130 3.4GHz Dual Core Processor
Nvidia GTX 750 Ti 2GB Graphics Card
Onboard 7.1 Surround Sound Audio
24x DVD Re-Writer
Kingston SSDNow V300 60GB SATA3 6Gbs Solid State Drive
1TB SATA3 6Gbs Hard Drive
Kingston HyperX 8GB 1600MHz Memory
Standard 2 Year Warranty
RRP: £629.95 – £509.95.