To test the USB 3.0 capabilities of the Asus Z87-A motherboard, we use one of the fastest drives we have – the Patriot SuperSonic Magnum 256GB. We reviewed this way back in February last year.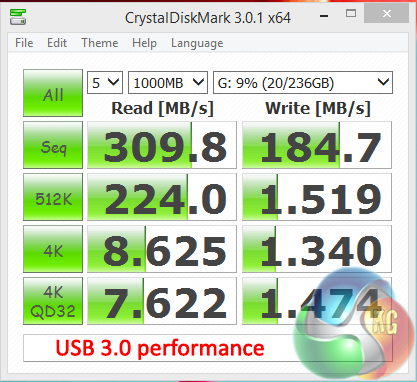 The Gigabyte GA-H81M-S2PV USB 3.0 ports deliver good performance, almost 310 MB/s in the sequential read test.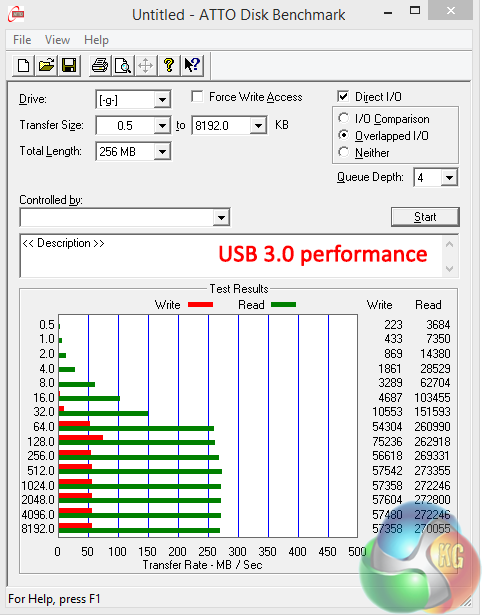 ATTO performance figures aren't quite as high as Crystaldisk, hitting a peak of 270 MB/s read and 60 MB/s write.